Anna Mae Bullock, also known as Tina Turner, is an American/Swiss actress and singer who rose to fame as the lead vocal of Ike & Tina Turner Revue before pursuing a solo career.
She is popularly considered the "Queen of Rock 'n' Roll." Her musical genres are Rock, R&B, Soul, and Pop.
Early Life:
Raised in Nutbush, Tennessee, with her parents, Zelma Priscilla and Floyd Richard Bullock, Anna Mae Bullock was born on November 26, 1939.
During World War II, Tina was separated from her parents, who had served at a defense facility. As a result, Tina lived with her disciplined paternal grandparents, Alex And Roxanna Bullock.
After two years, Tina and her family moved back to Flagg Grove Community, Nutbush. At age 11, her mother Zelma ran away due to domestic abuse by her husband.
Tina worked as domestic staff for the Henderson family during her teenage years. At age 16, she lived with her mother in St. Louis.
Tina attended Sumner High School and graduated in 1958. Afterward, she worked as a nurse's aide at Barnes-Jewish Hospital.
Career:
In 1957, Tina began visiting nightclubs alongside her sister. During one of such visits, she saw Ike Turner's performance at East St. Louis's Manhattan club.
She was impressed and begged to be a part of Ike's band. Having one opportunity, Tina performed the B.B. King blues ballad, "You Know I Love You," and became a featured vocalist in the band.
In 1958, Tina had her first recording under the name Little Ann. In 1960, Ike Turner wrote "A Fool in Love" for Art Lassiter; however, Tina performed the song.
The demo was sent to Juggy Murray, president of Sue Records, who bought the tape and paid Tina $25,000 in advance.
Ike Turner would later rename Bullock Tina and added his last name Turner as means of protection; should Bullock leave him, she would be replaced by another "Tina Turner."
In July 1960, Tina was introduced to the world with the single "A Fool in Love." The song reached No. 2 and No. 27 on the Hot R&B Sides and Billboard Hot 100 charts.
Following the release of "A Fool in Love," the Ike & Tina Revue was formed.
At the beginning of 1971, Ike and Tina's cover performance of "Proud Mary" was their major hit, making it to No. 4 on the Hot 100 and selling over a million copies.
"Proud Mary" won them a Grammy for Best R&B Performance by a Duo or Group.
Ike and Tina's live album, What You Hear Is What You Get, was released in July 1971 and was the duo's first certified Gold album.
In 1974, the album The Gospel According to Ike & Tina was released. The album was nominated for Best Soul Gospel Performance for a Grammy.
By the middle of the 1970s, Ike had a heavy cocaine addiction, leading to his split from Tina. On July 27, Tina filed for a divorce, finalized on March 29, 1978.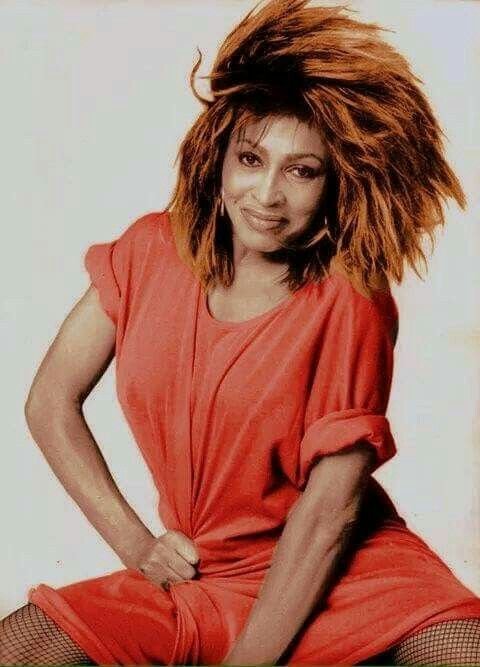 Following her split from Ike Turner in 1978, Tina released her third solo album, Rough, on United Artists Records, which failed to achieve any success leading to Tina and United Artists Records parting ways.
In November 1983, she launched her "Let's Stay Together." The cover was a success reaching No.6 in the UK, No. 26 on the Billboard Hot 100, No. 3 Hot Black Singles, and No. 1 on the Hot Dance Club Songs.
In May 1974, Turner's Private Dancer album was released, which reached No. Three on the Billboard 200 and No. 2 in the UK. The album was also certified five times Platinum in the US, selling ten million copies worldwide.
Accolades:
Popularly referred to as "The Queen of Rock and Roll," Tina Turner is known as one of the greatest singers. The singer formerly occupied a Guinness World Record for the largest paying audience for a solo performer.
In the United Kingdom, Tina is the first artist to have a top 40 hit for seven decades consecutively. The singer has sold more than a hundred million records worldwide.
Tina won 12 Grammy Awards, four of them being for Best Female Rock Vocal Performance. In 2018, the singer was awarded a Grammy Lifetime Achievement Award.
We have given a lot of tina turner facts and information, and we have also prepared an tina turner lyrics quiz, so if you are a fan of his, you should play our quiz and see how much you know about his music.
So let's start with the tina turner quiz!