Can You Guess These Selena Gomez Lyrics Quiz | 30 Questions
Selena Gomez is an internationally known singer and actor, and a songwriter. Selena is known for her work with the Disney Channel series and commercial movies. She has sold millions of records as a singer. Selena Gomez has a huge fan following on social media, and at one point, she was the most followed profile on Instagram. Selena was born on July 22, 1992, in Texas. Selena is named after the famous singer Selena Quintanilla. Selena has two sisters who are younger than her.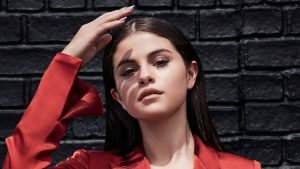 Selena was passionate about music and songwriting, and that shows up in her work. Listening to her songs is like listening to a story in full swing. Selen's lyrics show the passion she has for music.
Selena Gomez told in an interview that over time she understood that if she writes more about her personal story and factual, the better it is for the songs and lyrics. Fans accept her because of this being as one of the USPs of hers.
We have made a 
quiz
 on Selena Gomez's lyrics, so if you are a fan of Selena and think you know all of her songs, play this How many Selena Gomez songs can you name and see the results!
No of Questions: 30
Difficulty Level: Medium
Rules: This is an easy mode strategy where players can continue to the very end of the quiz even in case of an incorrect answer.