Can You Guess These Tiger King Quotes Quiz | 10 Questions
Tiger King is a true-crime documentary by Netflix in which there are real characters like joe exotic, who has giant cats called tigers and lions as well, which he keeps in the zoo in Oklahoma. He has ventures where he uses the tigers as props for magic shows, and there he sells animal-themed merchandise of his own.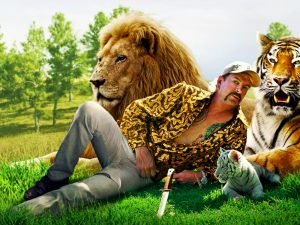 The show has a controversial theme that fans like so much cause it looks more authentic and empathetic to see the relationship between joe and carol and others.
The show has some great quotes, so we have created a tiger king quotes quiz so. If you have seen the famous Netflix show and know all about it, then play our tiger king 
quiz
 and see what results you get!
No of Questions: 10
Difficulty Level: Medium
Rules: This is an easy mode strategy where players can continue to the very end of the quiz even in case of an incorrect answer.