The Los Angeles-based Red Hot Chilli Peppers is an internationally acclaimed rock band. They were a rage during the late '90s and early 2000s.
The band was formed in 1983 and sold over 16 million records globally. "Californication" was one of the most popular albums, with great critical and commercial acclaim.
Formation
Red Hot Chilli Pepper's members were all classmates. Anthony Kiedis (vocalist), Hillel Slovak(guitarist), Flea (bassist), and Jack Irons(drummer) are the members of Red Hot Chilli Peppers.
The band initially tried out many names like "Tony Flow" and "The Miraculously Majestic Masters of Mayhem," etc. Finally, after changing their name to the present one, the band signed a deal with EMI America.
Music Career
Their debut album titled "The Red Hot Chili Peppers" made ripples in the industry. Their songs were taken in on MTV and College Radios, giving them a good following.
In 1985, they released their second album "Freaky Styley."
However, it did not bring the band the recognition they hoped for and achieved only minor success. Besides, the band used heroin during its creation.
Hillel Slovak and Kiedis were the most affected by the band's substance abuse and related lifestyle. He passed away in 1988 due to a heroin overdose. Irons left after the incident and joined Pearl Jam in 1994.
After a phase of depression and drug rehabilitation, Kiedis started back again. A fan John Frusciante was introduced to the band during the revamp and soon joined as the guitarist. Chad Smith joined as the drummer.
In 1989, Red Hot Chilli Peppers brought out their fourth album, "Mother's Milk." It shipped over 500,000 units and was 52 on US Billboard charts. The success brought the band more recognition and fame.
In 1991, they released "Blood Sugar Sex Magik," which became an instant hit. The first single, "Give it Away," won the hearts of both critics and the audience. The song won a Grammy in 1992. The album sold over 12 million copies worldwide.
However, this period also saw a fallout between Kiedis and Frusciante. Frusciante quit in 1992. Many guitarists were approached for the position, a few held it temporarily, and finally, Dave Navarro joined the band.
From Woodstock '94, Navvaro appeared with the band. In 1995, "One Hot Minute" was released, which had some iconic Red Hot Chilli Peppers songs like "Tearjerker" and "Warped."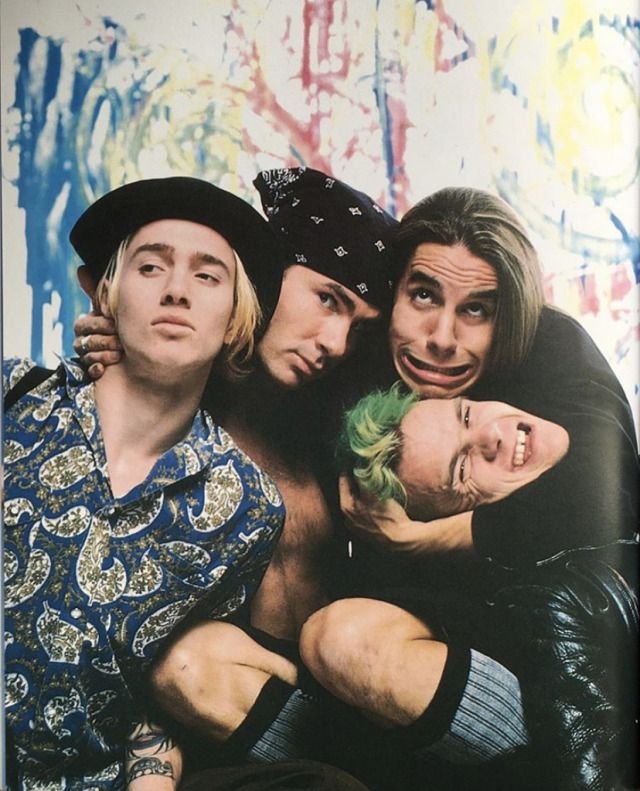 Red Hot Chilli Peppers contributed to many popular films and tributes such as "Beavis and Butt-Head Do America" and "Working Class Hero: A Tribute to John Lennon."
However, in 1998, Navvaro quit. Flea approached Frusciante and convinced him to rehabilitate.
Frusciante was given a chance to rejoin the band. He shed tears of joy and accepted.
In 1999, together again, they created their seventh album titled "Californication," their biggest hit to date. It was named one of the most popular songs of the Generation X timeline.
The band continued for years, with many ups and downs. On April 1, 2022, they released their 12th album." Unlimited Love."
Awards and Accolades
Red Hot Chilli Peppers, in 2012, was inducted into the "Rock and Roll Hall of Fame" and, in 2022, a Hollywood Walk of Fame.
The band has won six Grammys and won awards like Billboard Awards, Brit Awards, California Music Awards, Mojo Awards, and MTV Music Video Awards.
We have given a lot of red hot chili peppers facts and information, and we have also prepared an red hot chili peppers lyrics quiz, so if you are a fan of his, you should play our quiz and see how much you know about his music.
So let's start with the red hot chili peppers quiz!