Radiohead is an English Rockband from Oxfordshire, formed in 1985. They were the pioneers of experimental and alternative rock.
The rock band has sold 30 million records globally, and Rolling Stone has been named one of the "100 Greatest Artists of All Time."
Formation
The members of Radiohead, Thom Yorke(Guitarist and Singer), Collin Greenwood(Bassist), Johnny Greenwood (Multi-Instrumentalist), Ed O'Brien (Guitarist), and Philip Selway(Drummer), all met in Abingdon School in Oxfordshire.
In 1985, they formed the band and named it "On a Friday" as per their Friday rehearsals in school.
Island Records gave the band a record deal; however, they decided to attend the university first. It was in 1987 that they did their first gig.
Music Career
In 1991, Radiohead signed a recording deal with EMI and changed its name to Radiohead.
However, the band's debut EP, Drill, did not make it big. They began to get attention with "Creep," but mostly negative.
Their debut album " Pablo Honey," reached 22 on UK Charts. Still, this was not the outcome that the band expected. However, Creep began bagging attention in Israel and US. It even reached 34 on the US Billboard charts.
After this stint, they did a tour of Australia, New Zealand, Mexico, and the Far East. However, their second album, "The Bends," was released in 1995.
The songs in the album like "Street Spirit/Fade Out," "High and Dry," and "Just" all received far better responses than their first album. With this success, the band toured both Europe and US.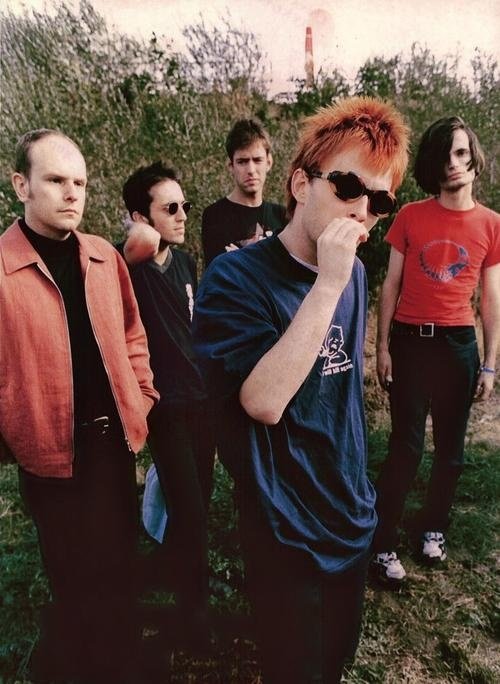 In May 1997, Radiohead released their third album, " OK Computer." The album was an instant hit and the genre definer, especially for progressive rock.
"OK Computer" earned them their first Grammy recognition and was also Number 1 on UK Charts. The internet fanned the flame of their fame with a few fansites for them.
However, between 1999 and 2001, the period was a bit torrid and turbulent for the band. The band was on the verge of breaking up.
Radiohead released "Kid A" and "Amnesiac," which received tremendous critical and audience acclaim during this period.
In 2006 after their sixth album "Hail to the Theif," released in 2003, the band left EMI records. This incident gave them the title "world's most popular unsigned band."
The band released its seventh album," In Rainbows," on their website and brought the revolutionary concept "pay what you want" to download.
The band performed in multiple venues and released more music in the coming years. From 2011 to 2014, they focused on many side projects and collaborations.
In 2019, they released their discography for free on Youtube. In November 2021, they released the album "Kid A Mnesia."
Awards and Accolades
Radiohead got inducted into the "Rock & Roll Hall of Fame" in 2019. They were nominated over nine times for the Brit Awards.
They bagged three Grammys for their songs and another three for the technical departments.
MTV Music Awards, MTV Asia Awards, MVPA Awards, UK Music Video Awards, NME Awards, Q Awards, and AMFT awards are some of the other significant awards received by Radiohead.
We have given a lot of radiohead facts and information, and we have also prepared an radiohead lyrics quiz, so if you are a fan of his, you should play our quiz and see how much you know about his music.
So let's start with the radiohead quiz!