Ramones
Ramones is a Famous American punk rock band. It started in 1974 in New York City, a neighborhood of Forest Hills, Queens.
Ramones band had a considerable influence in the United States, Brazil, Argentina, South America, United Kingdom, Europe, Netherlands, Germany, and Sweden.
The band was active from 1974 to 1966. The Ramones band toured for 22 years and performed 2,263 concerts.
Members Of The Ramones Band
· Joey Ramone
· Johnny Ramone
· Dee Dee Ramone
· Tommy Ramone
· Marky Ramone
· Richie Ramone
· Elvis Ramone
· C.J Ramine
Band members added the surname Ramones.
Joey Ramones
The original name of Joey Ramones is Jeffery Ross Hyman, born on 19 May 1951. He is an American singer and lead vocalist in the Ramones band.
He was the founder of the Punk rock band Ramones with his friends John Cummings and Douglas Colvin.
Joey initially worked as a drummer in the band and later shifted to the vocalist.
Joey's signature style in cracks, hiccups, snarls, crooning, and youthful voice of Joey made him unique.
He was diagnosed with Lymphoma in 1995; he didn't reveal this till 19 March 2001. He died on 15 April 2001 in New York-Presbyterian Hospital.
Johnny Ramone
His original name is John William Cummings. Johnny was born on 8 October 1948 in New York City.
He was a famous American musician, best known as the guitarist and founder of Ramone's band.
Johnny was a rhythm guitarist; he used downstrokes throughout his musical journey. He also used six-string barre chords and occasional power chords. The unique sound played by his guitar was aggressive and rhythmic.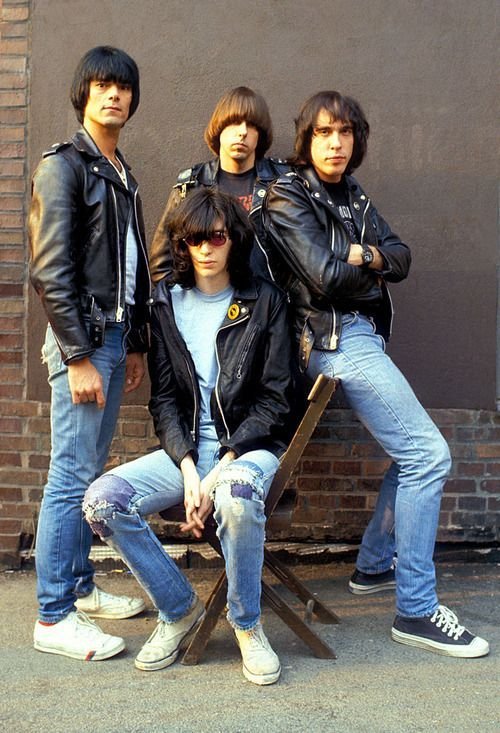 He suffered for five years from prostate cancer and passed away on 15 September 2004.
Dee Dee Ramone
Douglas Gleen Covin was born on 18 September 1951 in Fort Lee; he is a famous American songwriter, singer, and rapper. He was also a founder of the Ramone band.
He was a lyricist and composer and had written many best songs for the Ramones band.
Dee Dee got invited as a guest at the final Ramone show in Los Angeles on 6 August 1996.
He died on 5 June 2022 at his home. His autopsy revealed that the cause of his death was an overdose of heroin.
Tommy Ramone
Thomas Erdelyi was born on 29 January 1949 in Budapest, Hungary.
He was Hungarian- American songwriter and record producer. Tommy was the drummer in the Ramone band.
He died at his home on 11 July 2014.
Marky Ramone
Marc Steven Bell was born on 15 July 1952 in New York City, U.S.
He was a famous American drummer.
He is living with his wife, Marion Flynn. He released his autobiography called Punk Rock Blitzkrieg.
Richie Ramone
Richard Reinhardt was born on 11 August 1957. He is a famous American drummer in the Ramone band.
Elvis Ramone
Clement Burke was born on 24 November 1954. He is a musician and the best drummer.
C.J Ramone
Christopher Joseph Ward was born on 8 October 1965. He is an American musician
Awards and Achievements
· Grammy lifetime achievement award in 2011
· Grammy Hall of Fames in 2007.
· Kerr and Icon Award in 2014.
Top hits
· I wann be sedated
· Blitzkrieg bop
· Sheena is a punk rocker
· Bonzo Goes to Bitburg
· Beat on the Brat
· Rockaway Beach
· The KKK took away my baby
· Judy is a punk
We have given a lot of ramones facts and information, and we have also prepared an ramones lyrics quiz, so if you are a fan of his, you should play our quiz and see how much you know about his music.
So let's start with the ramones quiz!