One often hears that music transports you to another time zone and different era beyond this world. It is rightfully true in the case of this songstress from upstate New York.
Yes, we are talking about Lana Del Rey. Born on June 21, 1985, Elizabeth Woolridge Grant aspired to be a high-class musician. We can see cinematics in her songs as well. She portrays tragedy, glamor, romance, and melancholia to perfection.
Take any of her songs; you will find the 1950s and 1960s American influence and references to contemporary pop culture.
Lana Del Rey moved to New York City in the year 2005. However, she tasted immense success only in 2011 when her single titled 'Video Games' became viral. More commercial and critical success was to follow in the form of her second album titled 'Born To Die'; this album included the hit song 'Summertime Sadness.'
Wanting to try something different, she, in her third album, made use of a lot of guitar-driven instrumentation. She returned to her original music style in her fourth and fifth albums.
Her sixth album, 'Norman Fucking Rockwell!' received a lot of critical acclaims; it explored the soft rock genre. She followed her sixth album with another two in the year 2021.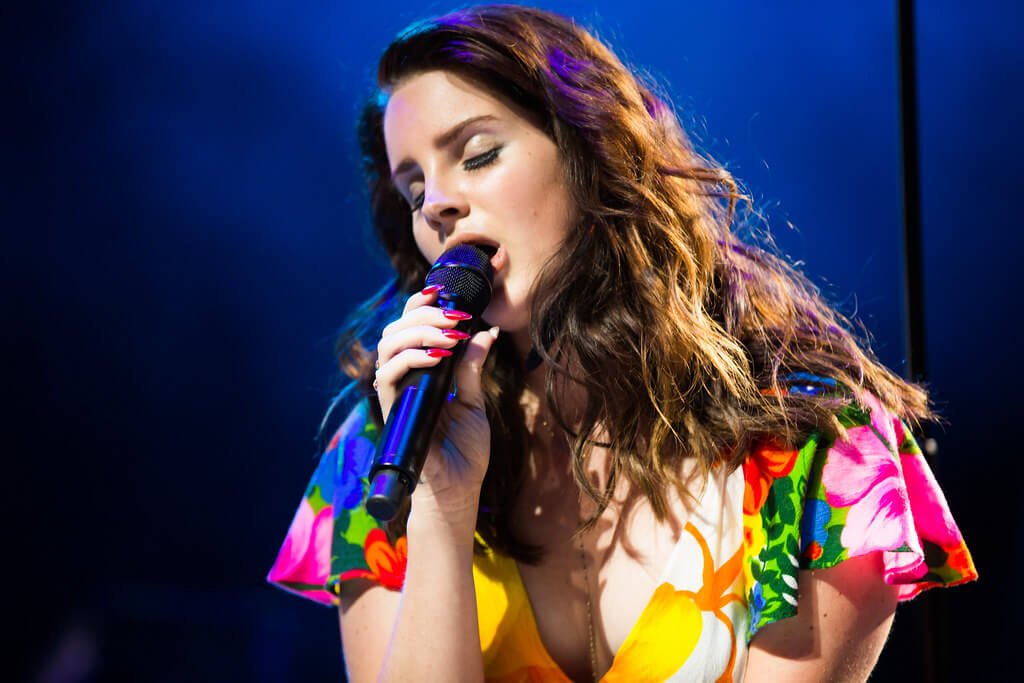 Apart from her solo albums, Lana has also collaborated for movie soundtracks that turned out to be equally popular. Some of her renowned collaborations include- Young and Beautiful from The Great Gatsby, Once Upon A Dream from Maleficent, and her collaboration with other famous singers, Ariana Grande and Miley Cyrus, titled Don't Call Me Angel from Charlie's Angels.
Del Rey has also forayed as an actress in two feature-length and five short films. Along with featuring in her music videos, she featured in about seven fashion films and three commercials for Keds, H&M, and Gucci.
In 2020, Lana Del Rey published a photography and poetry collection named 'Violet Bent Backwards Over The Grass.'
According to herself, singers like Bob Dylan, Frank Sinatra, Elvis Presley, Eminem, Amy Winehouse, and more have greatly influenced her music style. Likewise, she has influenced the music styles of several budding and contemporary singers- Halsey, Billie Eilish, Sia, Taylor Swift, and Selena Gomez, to name a few.
Lana has received six Grammy Awards and one Golden Globe Awards nomination for her music. She has received a volley of awards, of which the prominent ones include MTV Europe Music Awards, Brit Awards, and one Satellite Award.
At the Variety Hitmakers Awards, she received a Variety's Decade Award for being 'one of the most influential singers and songwriters of the 21st century.
With all that and more knowledge about Lana Del Rey, we are sure you will crack our trivia quiz on her and pass with flying colors.
We have given a lot of Lana del Rey facts and information, and we have also created a Lana del Rey lyrics quiz for you. So if you are a fan of Lana, let's see how much you know about her music.
So let's start Lana Del Rey Quiz.