Born as Jamell Maurice Demons on May 1st, 1999, in Gifford, YNW Melly grew up in an environment of violence, animal struggles, and low standards of Living. With all this negativity, he searched and found his peace in music. 
Jamell Maurice Demons was one of the best American Rapper, singer, and songwriters from Hip Hop who is famous for his songs like Murder on My Mind", "Mixed Personalities" (featuring Kanye West), "Suicidal" (featuring Juice Wrld), and "223's".
He also wrote a song about the hardships and struggles of his mother to raise him, which he named 'Mama Cry," And his brother is considered to be a budding rapper.
His admiration of Eminem, Michael Jackson, and Chris Brown developed his interest in rapping and dancing. He started singing at the age of 5 in his family gatherings, increasing his interest in music and singing.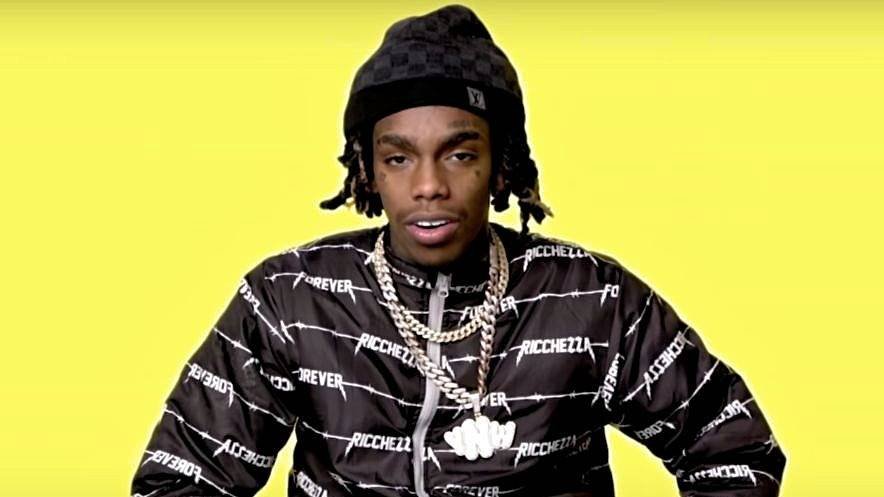 When he was in 8th grade, he tried to record his own music in his friend's house with the help of a microphone And uploaded it on the internet. His style of freestyle rapping and songwriting comprehension Helped him gain fame in the local circles of industry.
His friend used to compare him to Young Thug, Which him more to create great music. He started making his own wraps at a very young age and slowly gained fame.
But this early fame turned out to be a boon and bane as well for this artist. At the age of 16, when he was just a teenager, he got involved in a shootout. He was sent to prison due to the charge of assault. He mentioned that most of his best songs are the ones that he has written behind bars.
In prison, most of his song lyrics were about the dirty, shady neighborhood in which he grew up. His neighborhood was considered as most dangerous American town. After getting released from prison, he started recording the songs he wrote there.
After that, his best release was considered "Murder on My Mind," In which one can see and feel his experiences of life behind bars. The song turned out to be a local hit, but the singer also attracted a lot of trouble as the second verse was depicted as his fantasies of Murder.
According to the judge, he got sentenced for violating the rules of his probation. Numerous songs glorify violence, and he has also been criticized for that, but he also released some major hits because of his melodious music.
He continued writing and released "Slang That Iron," "4 Real", "Virtual,"
"I Am You" etc.
He had a significant career breakthrough when he earned the top spot in Radar Station's list of the "Hottest New Creators." He also announced in an interview that he is working on a new project with Tee Grizzley. He purchased a Mansion in 2018 and soon was arrested for possessing drugs and firearms. He was tested covid positive in 2020 and is currently in prison.
We have given a lot of ynw melly facts and information, so if you are a fan of him, you should play our ynw melly lyrics quiz.
So let's start with the ynw melly quiz!