Green Day is another American rock band to come out of East Bay, California. A group of friends formed the band in 1987 and what ensued was nothing short of a magical journey.
Formation
Friends Billie Joe Armstrong, Mike Dirnt, Sean Hughes, and Raj Punjabi formed a rock band in 1987. The band was a predecessor to Green Day, and its name was Sweet Children.
Raj Punjabi and Sean Hughes left the band. John Kiffmeyer replaced Punjabi, while Dirnt switched over from the guitar to the bass to replace Hughes.
The record label Lookout Records signed the band Sweet Children. With the label, the band released its debut extended play titled 1000 Hours in April 1989. It was also at the same time that the band changed its name to Green Day.
Music Career
Green Day released their debut studio album titled '39/Smooth' in 1990. After which, they released two EPs titled 'Slappy' and 'Sweet Children.'
The band re-released their first studio album in 1991 with a new name- '1039/Smoothed Out Slappy Hours.' The new album contained songs from their two extended plays.
Tre Cool replaced John Kiffmeyer as the band's new drummer.
Their second studio album, 'Kerplunk' was released in 1991. The album sold over 50,000 copies in the United States.
The band signed on with Reprise Records and released their third studio album titled 'Dookie.' Dookie made a sale of over 10 million copies in the United States. Songs from the album, such as 'Longview,' 'When I Come Around,' and 'Basket Case,' peaked at number one position on music charts.
Dookie received as many as nine nominations at the MTV Video Music Awards and won the Best Alternative Album at the 1995 Grammys.
The band came out with a fourth studio album in 1995. The album was titled Insomniac. Although Insomniac didn't replicate the success story of Dookie, it managed a sale of 3 million copies and fetched award nominations for the band at various awards shows.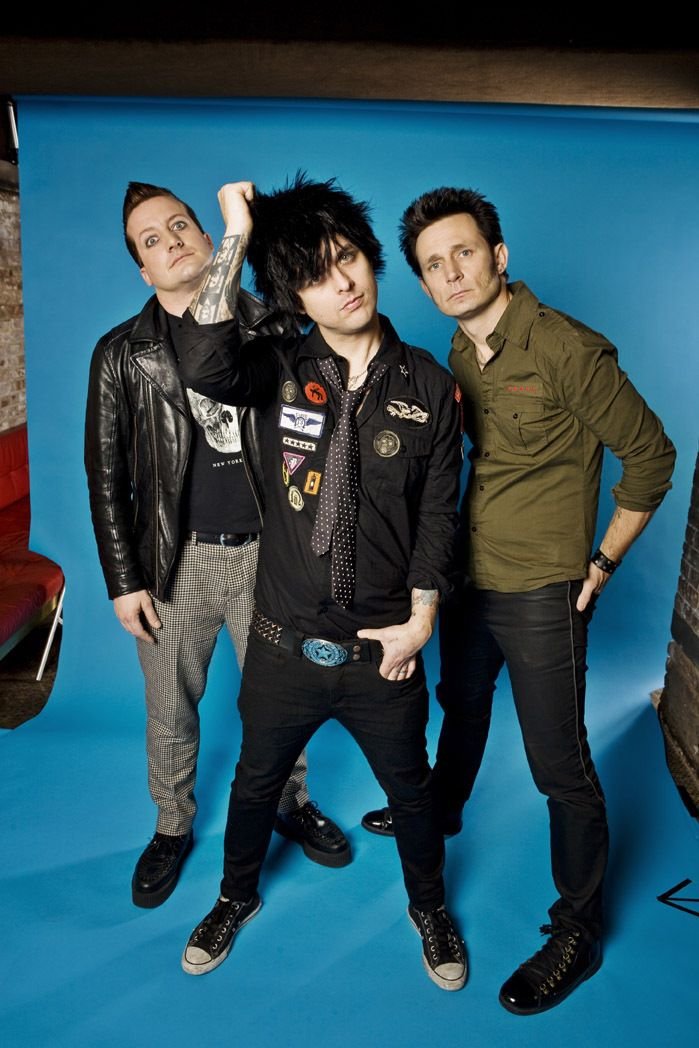 After a brief hiatus, Green Day released a fifth studio album titled 'Nimrod' in October 1997. The music of Nimrod was different from Green Day's previous works. Some popular singles from the album are 'Good Riddance,' 'Hitchin a Ride,' 'Redundant,' and 'Nice Guys Finish Last.'
Green Day released their sixth studio album titled 'Warning' in 2000. The album drew its inspiration from folk-punk music. This move didn't work well in the band's favor as their popularity declined.
Their seventh studio album titled 'American Idiot' was released in 2004. It sold over 6 million copies in the United States and went on to win many awards, including the Grammy for Best Rock Album in 2005.
The band's eighth studio album, 21st Century Breakdown,' also achieved similar success.
The band released three consecutive albums in 2012 titled, 'Uno!' 'Dos!' and 'Tre!'. These albums received positive critical acclaim and lukewarm fan response.
Their twelfth studio album 'Revolution Radio' came out in 2016, and their thirteenth album came out in 2020.
Band Members
The current band members of Green Day are Billie Joe Armstrong, Mike Dirnt, and Tre Cool.
The band's former members include drummer Raj Punjabi, bassist Sean Hughes, and drummer John Kiffmeyer.
Accolades
Green Day has achieved success both critically and commercially. The band has recorded a sale of over 75 million records globally to date.
They have received 20 Grammy awards nominations, out of which they have won five.
Their album 'American Idiot' got adapted on Broadway in 2010. It received several awards.
In 2015, Green Day got inducted into the Rock and Roll Hall of Fame.
We have given a lot of green day facts and information, and we have also prepared an green day lyrics quiz, so if you are a fan of his, you should play our quiz and see how much you know about his music.
So let's start with the green day quiz!