Known by his many stage names, Biggie Smalls, Biggie, and The Notorious B.I.G., Biggie was a renowned American songwriter and rap artist. He was a part of the gangsta rap traditions and the New York rap scene, due to which he is considered one of the greatest rap artists ever.
Early Life
Biggie was born Christopher George Latore Wallace on May 21, 1972, in Brooklyn, New York. His parents were immigrants from Jamaica.
His father was a politician and a welder, while his mother was a preschool teacher. Biggie was the only child, and his parents separated when he was a toddler.
He attended Queen of All Saints Middle School and was good at his studies. Biggie started dealing drugs at the age of 12.
While at school, his classmates nicknamed Wallace 'Big' because he was overweight. He also began rapping while in school.
Biggie changed schools and eventually dropped out of high school in 1989 when he was just 17. After dropping out, he got involved in the world of crime. He used to deal with weapons and drugs and also faced incarceration.
Music Career
Following his release from the jail, Biggie recorded a demo tape and got featured by The Source. His stage name at this point was Biggie Smalls.
In 1993, Bad Boy Records signed him. He also featured on singles of other artists. Collaborating with other artists gave him a lot of exposure as a rap artist.
Biggie released his debut studio album titled 'Ready to Die' in 1994. The album received immense critical praise. Two songs from the album- 'Big Poppa' and 'Juicy' became very popular.
The success of 'Ready to Die' made Biggie an important figure on the East Coast hip hop scene. Before his arrival, the hip-hop culture was dominated mainly by West Coast rap artists. The New York rap scene gained visibility because of Biggie.
He received the 'Rapper of the Year' at the Billboard Music Awards in 1995.
Music Style
Biggie was synonymous with laid-back lyrical delivery. The theme of his songs has been semi-autobiographical. He spoke about his hardships and affair with the crime through his songs.
His songs were not always on the sad side; he also sang about celebration and debauchery.
Controversy and Death
There were speculations of Biggie's involvement in the murder of rap artist Tupac Shakur. Biggie's public feud with Shakur fuelled the speculations.
At that time, the East Coast-West Coast feud was also rising.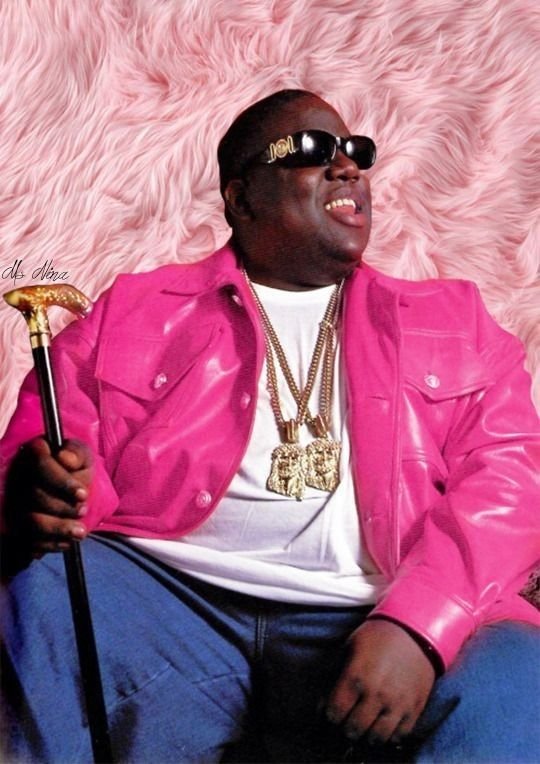 Unidentified assailants murdered Wallace on March 9, 1997. He was visiting Los Angeles.
Posthumous Accolades
His second studio album, 'Life After Death,' was released two weeks after his death. 'Life After Death' peaked at the number one position on the Billboard 200, and it also received a diamond certification in the U.S.
Biggie's albums have sold over 28 million copies in the U.S.
Billboard and The Source named Biggie the greatest rapper of all time. Rolling Stone magazine also named him the greatest rapper ever.
MTV, in 2006, ranked him at the third position on 'The Greatest M.C.s of All Time.' They also called him "the most skillful ever on the mic."
Biggie got a mention in the Rock and Roll Hall of Fame in 2020.
We have given a lot of biggie facts and information, and we have also prepared an biggie lyrics quiz, so if you are a fan of his, you should play our quiz and see how much you know about his music.
So let's start with the biggie quiz!