Born in Kingston upon Thames in the area of southwest London, England, on 1 June 1996, Thomas Stanley Holland is one of the best American actors.
Holland is famous around the globe for his role as Spider-Man in the movies of the Marvel Cinematic Universe. His fandom around the world is known as Harlings.
The relationship between Tom Holland and Zendaya has been a new obsession for most people all around the globe. His fans are obsessed with Tom's latest comment to Zendaya on Instagram. The way he cares for Zendaya and his sweetness is trending on Instagram reels.
Early Childhood and Career
The creative profession and passions of his parents have always inspired him. Holland's mother, Nicola, is a photographer, and his father, Dominic Holland, has worked as a comedian and an author.
He grew up with three siblings (younger brothers) in Kingston upon Thames in London.
Holland started his school education at Donhead, which was an all-male Catholic preparatory school in the area of Wimbledon in the southwest of London.
He was diagnosed with a disorder called dyslexia at the age of seven. So, his parents transferred him and his siblings to a private school to provide him with the necessary attention he required.
Holland joined Wimbledon College, which is a voluntary aided Jesuit comprehensive school, and then the BRIT School for Performing Arts and Technology in the town named Croydon for his education.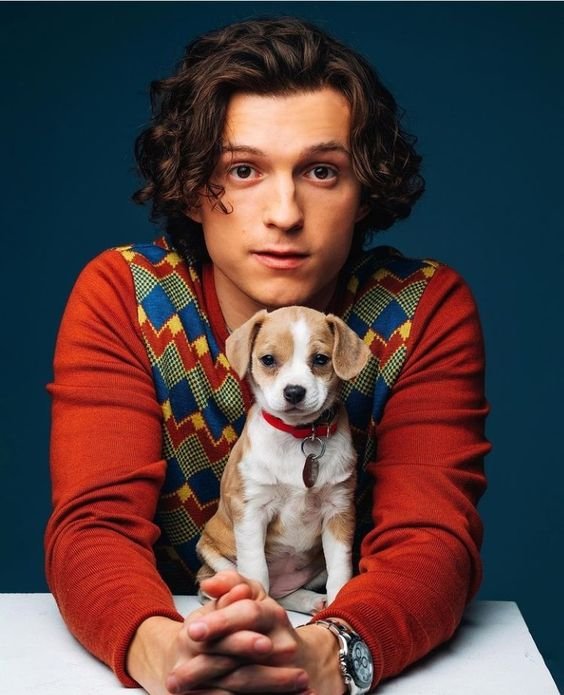 He got his breakthrough with the movie Spiderman by Marvel Cinematic Universe. Then he starred as spiderman in the film, including Captain America: Civil War in 2016, Spider-Man: Homecoming in 2017, Avengers: Infinity War in 2018, Avengers: Endgame in 2019, and Spider-Man: Far From Home in 2019.
Moreover, He also starred in the famous musical Billy Elliot, in which Billy wanted to become a dancer while his father wanted him to be a boxer in the year 2008.
He proved his excellent acting skills in the movie Cherry in 2020, Chaos Walking in 2020, and Spider-Man: No Way Home in 2021, where he worked with his girlfriend, Zendaya.
He played the character Nathan Drake in the upcoming movie Uncharted in 2022, which is based on a series of video games with the same name in which Nathan Drake is hired to find the lost fortune of Ferdinand Magellan.
Achievement and Awards
Holland earned several awards, including the Empire Award for Best Male Newcomer in 2013, the BAFTA Rising Star Award in 2017, and the People's Choice Award for Favorite Action Movie Star in the year of 2019.
Moreover, he has won Teen Choice Award for Choice Summer Movie Star: Male in 2019, the Kids' Choice Award for Favorite Superhero in the year 2020, and the Kids' Choice Award for Favorite Movie Actor for "Spiderman – No way Home" in 2022.
He was honored with different awards, including a British Academy Film Award, three Saturn Awards, and a Guinness World Record.
Tom also appeared on the Forbes 30 Under 30 Europe list. He is also called one of the most popular actors of his generation by many publications.