Rod Stewart is a British-born rock and pop singer and songwriter.
He is one of the best-selling and most famous musicians of all time. Rod Stewart has sold around 250 million records worldwide.
Many of his songs, including "Tonight's the Night" and "I Don't Wanna Talk about It," were internationally acclaimed.
His music genre is the soft rock/middle-of-the-road genre, and he has millions of fans worldwide.
Early Life
Roderick David Stewart was born at High Gate, North London, on January 10, 1945. He was born the youngest to his parents, Robert Joseph Stewart and Elsie Rebecca Gilbart.
His family was great fans of Al Johnson, and the young Rod was greatly inspired and influenced by his style. His father even brought a guitar for him at an early age.
Musical Career
During his youth, he was a talented soccer player, but his heart still yearned for music. At first, he started with the harmonica and then moved on to vocals.
He then adopted the hip "Mod Lifestyle" and rooster-shaped spike, which made up his iconic image. During this his early years, he dabbled in folk, rhythm and blues, and soul music.
Rod Stewart made his debut with "Up Above My Head." a single, in June 1964. After touring ad performing with bands and artists like Steam Packet, Shotgun Express, and Baldry and Hoochie Coochie Men, "Rod the Mod" gained broader popularity in 1965 with his release of "The Day Will Come" and a TV documentary titled " An Easter with Rod."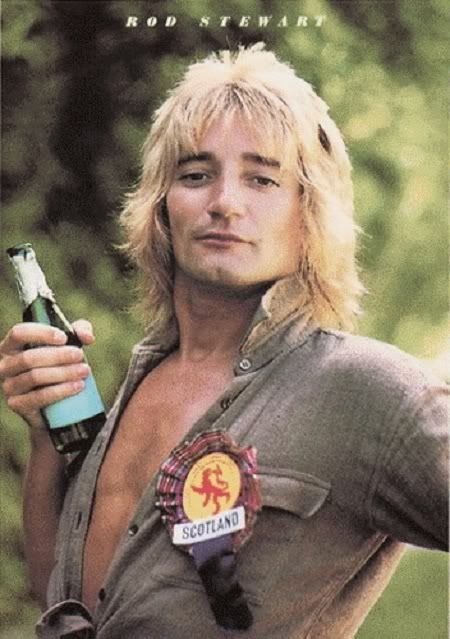 However, he could not get the success he hoped for during this period and parted ways with Steam Packet and joined the Jeff Beck Group in 1967.
In June of 1968, the group began touring in the US, and Rod got the fame he always wanted. He and Jeff Beck's group received ovations similar to The Doors and Jimi Hendrix. In the same year, Jeff Beck Group released their first album titled the "Truth."
But due to a lot of internal upheavals, the group split its ways.
Soon Rod Stewart was given his first Solo Contract by Mercury Records. In 1969, he and Steve Mariott started a new lineup called The Faces.
His first album in the US, titled "An Old Raincoat Won't Ever Let You Down," featured different genres like country blues, rock, and folk. Stewart's subsequent albums like "Gasoline Alley" and "Every Picture Tells A Story" became chartbusters and soon elevated into a household name.
His song "Maggie May" was featured in the Rock and Roll Hall of Fame's "500 Songs that Shaped Rock and Roll" list. In 1975 he released "Atlantic Crossing," Which featured in the Top 10 Billboard album charts.
Between 1975 and 1988 were said to be his golden years, when many of his songs got widespread and critical acclaim. "Da Ya Think I'm Sexy," "Blondes Have More Fun," and "Out of Order" were his well-known works during this period.
In 1994, Rod Stewart got inducted into the "Rock and Roll Hall of Fame." He is still active with many more upcoming projects, and He released his 31st Studio Album in 2021, titled "Tears of Hercules."
Awards and Accolades
He has won many awards, including the Brit Award in 1993 for Outstanding Contribution to Music, World Music Awards, Golden Europa, and even a CBE.
He also won the Grammy for Best Traditional Pop Vocal Album in 2005.
We have given a lot of rod stewart facts and information, and we have also prepared an rod stewart lyrics quiz, so if you are a fan of his, you should play our quiz and see how much you know about his music.
So let's start with the rod stewart quiz!