Paramore
Paramore is an American musical band formed in 2004 in Franklin, Tennessee. Hayley Williams, Taylor York, and drummer Zac Farro make up the band's current lineup. Williams and Farro are founder members of the band, with York joining in 2007 as a high school acquaintance of the original duo.
Paramore has put out five studio albums, five extended plays, two live albums, twenty-three singles, one video album, and twenty-six music videos.
Band Members
Josh Farro (guitar and backing vocals), Zac Farro (drums), Jeremy Davis (bass guitar), and Williams (lead vocals) started the band in 2004 [3], with Williams' neighbor Jason Bynum joining later (rhythm guitar).
Current Members
Hayley Williams- Hayley Nichole Williams (born December 27, 1988) is an American singer, songwriter, musician, and entrepreneur best known for being the lead vocalist, primary songwriter, and keyboardist for the rock band Paramore.
Williams has worked with artists including October Fall, The Chariot, Set Your Goals, Zedd, New Found Glory, and Paramore. Before her solo career, Williams worked in the song "Teenagers" for the soundtrack of Jennifer's Body (2009) and has had partnerships with artists such as October Fall, The Chariot, Set Your Goals, Zedd, and New Found Glory.
Zac Farro- Zachary Wayne Farro is an American musician, singer, songwriter, and multi-instrumentalist born on June 4, 1990. Besides being the drummer for Paramore, Farro is the younger brother of Josh Farro, who was Paramore's former lead guitarist and backing vocalist.
Josh formed Novel American, which included Farro, in 2010 after he and his brother left Paramore. On February 2, 2017, Farro re-joined Paramore.
Taylor York- Taylor Benjamin York is an American musician, songwriter, and record producer born on December 17, 1989. He joined Paramore as their rhythm guitarist after Hunter Lamb left the band in 2007.
Hayley Williams, the band's lead vocalist, departed Paramore for a brief period in 2015 due to depression. Williams has credited York with helping her stay alive amid her despair. She also credits him because Paramore is still together and hasn't broken up.
Past Members
Josh Farro- Joshua Neil Farro (born September 29, 1987) is a musician and composer from the United States. He is mainly recognized for his music with the rock band Paramore, where he was the lead guitarist and backup vocalist.
Farro also co-wrote practically every song on Paramore's first three albums, with Hayley Williams and Taylor York on occasion.
As the main vocalist and guitarist of his self-titled band, Farro, Farro is currently pursuing his solo career. On February 5, 2016, his debut solo album, Walkways, was independently distributed to digital stores.
Jeremy Davis- Jeremiah Clayton "Jeremy" Davis, an American musician and composer, was born on February 8, 1985. Until December 2015, he was a member of the rock band Paramore as a bassist.
The band published their first album, All We Know Is Falling without him. John Hembree replaced Davis at this point. He returned soon after and appeared on Riot!, the band's second album.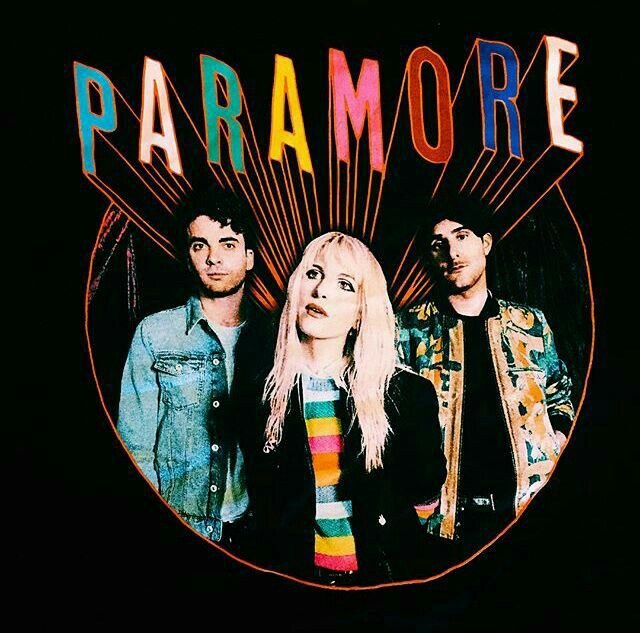 On December 14, 2015, the press reported that Davis would be leaving the band and that Paramore would continue as a duet.
John Hembree- Paramore bassist John Hembree is a former band member. He had joined the band not long after Jeremy Davis had left for personal reasons.
He'd gone soon after, though Jeremy Davis had returned to take his place as bassist after a bit of hiatus.
He is currently not a member of any band. Therefore, nobody knows much about him.
Jason Bynum- Jason Asher Bynum is a former member of Paramore and a professional guitarist, actor, and model. He was born in Nashville, Tennessee, on September 9, 1983 (age 38).
He was the rhythm guitarist for Paramore at the time but departed for personal reasons, stating that saying goodbye to the band was one of the hardest things he had to do in his life.
Hunter Lamb- Hunter William Lamb is a former Paramore member. On August 4, 1985, he took birth in Nashville, Tennessee (age 36). After Jason Bynum left, Hunter Lamb took over the rhythm guitar.
Taylor York had quickly assumed his spot after he went to get married in 2007.
He currently tours with several bands but does not hold the position of lead rhythm guitarist in any of them.
The onset of the musical career
All We Know Is Falling was out in 2005. It reached number four on the UK Rock Chart in 2009 and number thirty on Billboard's Heatseekers Chart in 2006.
Fueled by Ramen, a New York-based label released Paramore's debut album All We Know Is Falling that year. Three singles were released to promote the release.
Jason Bynum quit the band immediately after their debut album's promotion finished. Taylor York, who had previously played in a band with the Farro brothers before meeting Hayley Williams, was brought in as a replacement.
Musical Breakthrough
Riot!, the band's breakout album, was released in 2007. After its June release, the album reached number fifteen on the Billboard 200 album chart and gained several certifications worldwide, including double platinum in the United States. The lead track, "Misery Business," was certified triple platinum in the United States in 2015, making it the band's first charting single on the Billboard Hot 100. Brand New Eyes, the band's third studio album, was released in 2009 and debuted at number two in the United States. It became the number one record in several other countries, including Australia and the United Kingdom, and was certified platinum in the States in March 2016.
Paramore, the band's fourth album, was released in 2013 and reached number one in numerous places before being certified platinum in the United States in March 2016. The tracks "Still Into You" and "Ain't It Fun" were both radio hits, with the latter also becoming the band's first Billboard Hot 100 top ten single.
Accomplishments
From a total of 69 nominations, Paramore has received 25 awards. They got nominated for an American Music Award for New Artist of the Year and numerous other honors and popular vote nominations. Out of four nominations, the band's single "Ain't It Fun" won the first Grammy Award for the bar in the category Best Rock Song, given to the song's authors, Hayley Williams and Taylor York.MTV Europe Music Awards, Los Premios MTV Latinoamérica, and MTV Video Music Brasil are among the three MTV awards that Paramore has received.
We have given a lot of paramore facts and information, and we have also prepared an paramore lyrics quiz, so if you are a fan of his, you should play our quiz and see how much you know about his music.
So let's start with the paramore quiz!