It is sporadic that a band member and a band are equally popular. Such was the case with Freddie Mercury and the rock band Queen.
One of the greatest rock singers ever, Freddie Mercury, was the lead vocalist, songwriter, and record producer for the renowned rock band Queen. Mercury was famous for his four-octave vocal range and his flamboyance on stage.
What also struck a chord with most Freddie Mercury fans was his unconventional theatrical style that was never seen before with any other lead singers of the different rock bands of that time. It was also these theatrics that influenced the art direction of Queen.
Early Life
Freddie Mercury was born Farrokh Bulsara to parents belonging to the Parsi community from Gujarat, India. His parents moved to Zanzibar; Mercury was born on 5th September 1946.
He spent his childhood attending boarding schools in India and returned to Zanzibar only after completing his secondary school education. While in India, he started taking piano lessons. He also formed a school band named the Hectics when he was 12.
Mercury's family fled Zanzibar and settled in Middlesex, England, during the Zanzibar Revolution in 1964.
Queen
Freddie Mercury had been writing and studying music for years. With this knowledge of music and drummer Roger Taylor and guitarist Brian May, he formed the rock band 'Queen' in 1970.
Many hits of Queen such as 'Killer Queen,' 'Somebody to Love,' 'Bohemian Rhapsody,' 'Crazy Little Thing Called Love,' 'Don't Stop Me Now,' and 'We Are the Champions,' were all written by Freddie Mercury.
Freddie Mercury was a people person; he interacted with the live audience at the Queen's concerts in a charismatic manner. For instance, his audience interaction at Queen's Live Aid concert in 1985.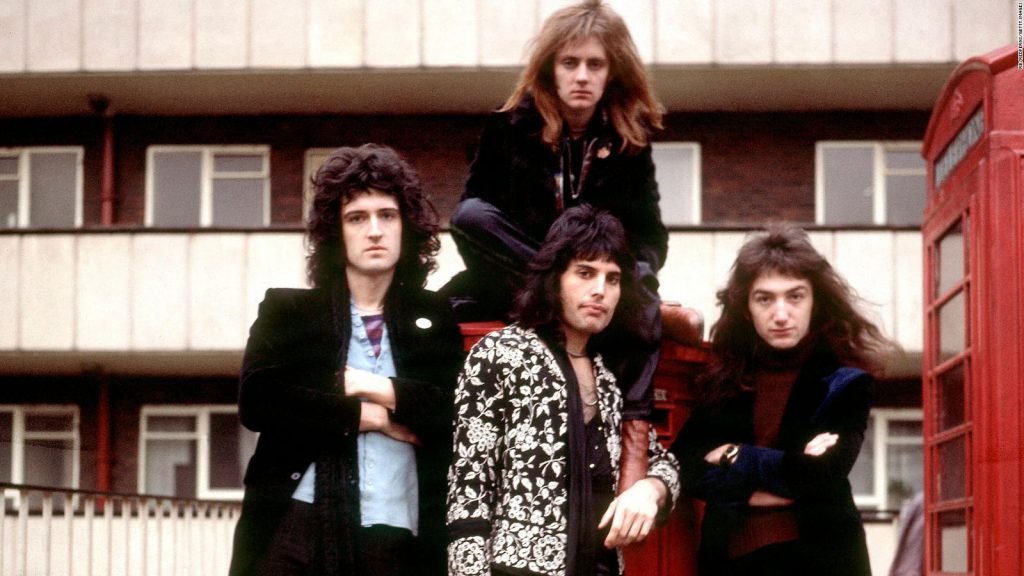 Over the years, Mercury also had a solo music career; he also produced music for other artists, often credited as the guest musician.
Death And Legacy
In 1987, Mercury was diagnosed with AIDS; he died in 1991, aged 45.
Despite the illness, Freddie Mercury continued with work and was a part of the band's final album in 1995 titled 'Made In Heaven.' A concert as a tribute to Mercury took place at Wembley Stadium in 1992.
He received several 'Hall of Fame' mentions for Queen, most precisely the Songwriters Hall of Fame, Rock and Roll Hall of Fame, and the UK Music Hall of Fame.
Mercury also received the Brit Award for Outstanding Contribution to British Music twice, once with his band 'Queen' and once individually.
He received the prestigious Ivor Novello Award for Outstanding Song Collection in 2005. This award was given to Mercury by the British Academy of Songwriters, Composers, and Authors.
Freddie Mercury ranked at number 58 on the list of 100 Greatest Britons in a poll conducted by BBC.
Even after his death, Freddie Mercury continued to remain popular; this posthumous popularity also greatly influenced Queen's success. Following his death, the sales of Queen's albums went up.
In 2018, his life and career as Queen's band member was brought to life by actor Rami Malek in a film aptly titled 'Bohemian Rhapsody.'
We have given a lot of queen facts and information, and we have also prepared an queen lyrics quiz, so if you are a fan of his, you should play our quiz and see how much you know about his music.
So let's start with the queen quiz!