Talent is abundant in the field of music. With new artists and bands setting recent trends, the music scene evolves by the day.
One such talented chap is Taurus Temani Bartlett, better known by his stage name Polo G. Born on January 6, 1999, Polo G is an American singer, songwriter, rapper, and record executive.
Early Life
Polo G was born to Taurus Bartlett and Stacia Mac in the Old Town area of Chicago, Illinois. His mother, who was a property manager, manages his career now.
He has three siblings- an older sister, a younger brother, and a sister. His brother is also a rapper whose stage name is 'Trench Baby.'
Polo G was always keen to pursue a music career. He gave up attending Lincoln University acceptance, where he was supposed to pursue a major in broadcasting post-graduation.
His association with the Chicago-based gang called Mickey Cobras is well-known.
Music Career
Polo G has been a part of the music scene since 2017.
At the start, Polo G released 'ODA' and 'Gang with Me' on YouTube and SoundCloud, respectively. Both songs received over a million plays online.
After the initial success of his songs, he released two more songs titled 'Welcome Back' and 'Neva Cared.' He released his first self-written song, 'Finer Things,' in 2018, which received immense popularity over the internet.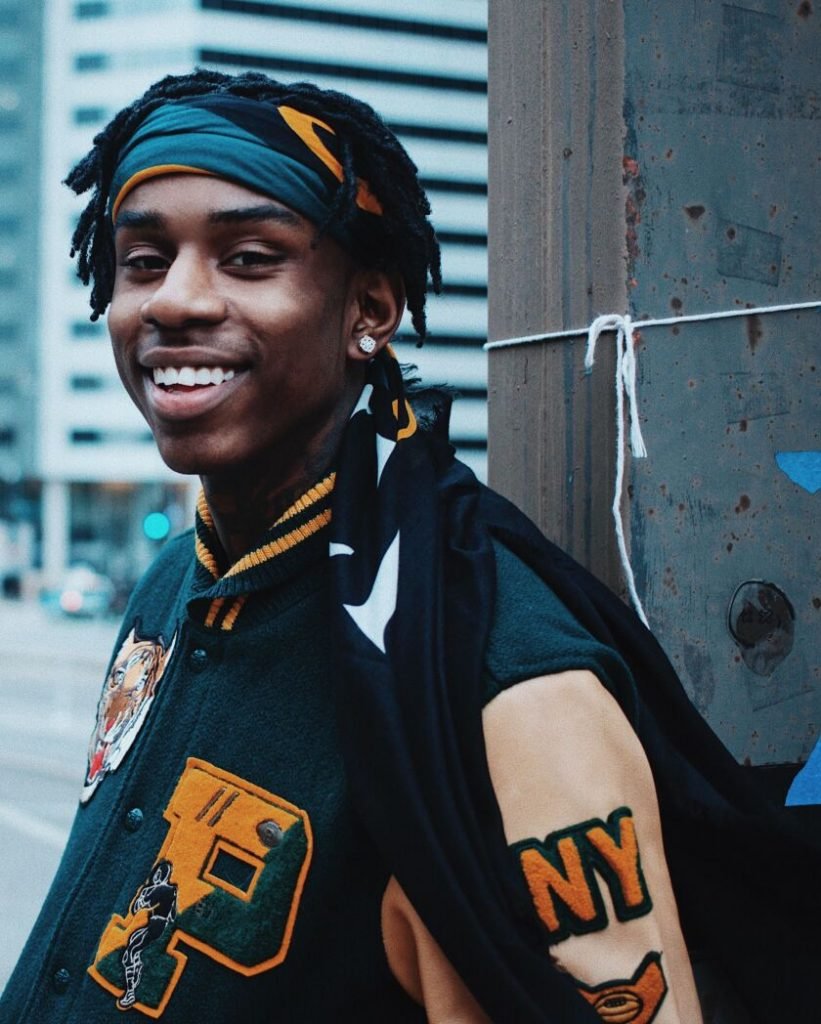 His single 'Pop-Out,' featuring Lil Tjay, peaked at number 11 on the Billboard Hot 100. The music video for Pop-Out went viral on YouTube, leading to Columbia Records signing him.
Polo G released his debut studio album 'Die a Legend' in June 2019. On its release, the album peaked at number 6 on the Billboard 200. It was also certified platinum by the RIAA.
He released his second studio album, 'The Goat' in May 2020. The Goat debuted at number two position on the Billboard 200 with ten singles on the Billboard Hot 100.
Polo G's third studio album, 'Hall of Fame,' was also commercially successful. It also happened to be his first chart-topping album; it had his first number-one single, 'Rapstar.'
Apart from singing, he also owns a record label, Only Dreamers Achieve (ODA).
Personal Life
Polo G was synonymous with the Chicago drill sound; he changed his music style to appeal to a larger audience.
His lyrics are on bold topics such as mental health and racism; this makes his songs all the more appealing to his fans. He is also known for his graphic and vivid storytelling through his lyrics.
When asked about musicians who influenced him, Polo G himself has talked about American rappers Tupac Shakur, Lil Wayne, Lil Durk, and Gucci Mane being an influence.
Polo G is also a father to a three-year-old son, born in July 2019.
He also has a history of drug abuse; one such instance landed him in the hospital in 2019. However, following his rapper friend Juice Wrld's death, he has quit recreational drugs.
We have given a lot of polo g facts and information, and we have also prepared an polo g lyrics quiz, so if you are a fan of his, you should play our quiz and see how much you know about his music.
So let's start with the polo g quiz!