Created by Paul Scheuring, Prison Break revolves around the life of two brothers- Lincoln Burrows and Michael Schofield. The series aired on the Fox network.
The Fox network initially turned down Prison Break as they were not so sure about the long-term prospect of the series. However, after witnessing how popular 24 and Lost became, the network decided to back the project in 2004.
Prison Break had five seasons with 90 episodes.
Cast
Prison Break had an ensemble cast of primary as well as recurring characters.
The main cast of the series consisted of Dominic Purcell, Wentworth Miller, Robin Tunney, Amaury Nolasco, Marshall Allman, Peter Stormare, Wade Williams, Sarah Wayne Callies, Paul Adelstein, and Robert Knepper, amongst others.
Some of the recurring cast members featured the likes of Camille Guaty, Silas Weit Mitchell, John Heard, and others.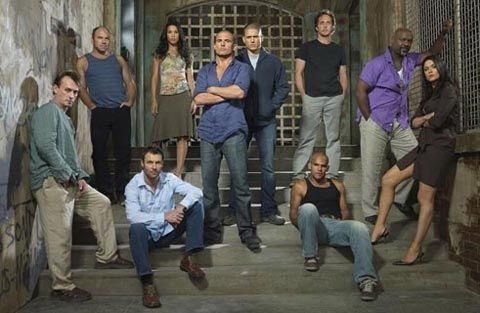 Premise
The story of Prison Break follows the lives of Burrows and Schofield. It tracks how Schofield devises a plan to rescue his wrongly acquitted brother Burrows from prison and a death sentence.
Season one mainly focuses on how Michael Schofield does everything in his capacity to rescue Lincoln Burrows, accused of the murder of Terrence Steadman.
Michael devises an elaborate escape plan. The brothers and six other inmates escape the prison through a tunnel under it.
The second season focuses on the eight escapees, who split up to pursue individual goals. While the rest of the escapees are either killed or recaptured, the brothers make it safely to Panama.
The main plot of season three is the escape from the Sona prison. The third season's storyline follows Michael's life inside the Sona prison and Lincoln's life outside it. Michael also seeks revenge for his girlfriend Sara's death by the end of the season.
Season four talks about a team recruited by agent Don Self to get Scylla. Sara, believed to be dead in the last season, is alive. Michael and his team recover Scylla in Miami and take down the Company and the General.
The final episodes of season four were the show's actual finale episodes. They showcase all that happened during Sara's escape from prison, how and why Michael died, and the team's life after Michael's death.
Season five is a revived sequel to the original series and showcases what happened to the characters after the series finale.
Critical Reception
Season one received positive reviews from critics. The audience response to Prison Break helped it achieve universal acclaim.
The popularity of the series forced the network to extend the first season from 13 episodes to 22 episodes. The following seasons of Prison Break continued to receive strong ratings.
Although the audience response was favorable, some critics felt the show was dragging the storylines.
Accolades
Prison Break has received nominations for several industry awards. The Golden Globes and the People's Choice Awards were the most prominent nominations. The series got nominated in the Best Television Series Drama category at the 2005 Golden Globes. It won in the Favorite New T.V. Drama category at the People's Choice Awards in 2006