Prince, an American singer, and songwriter, was born on June 7, 1988. He was famous for his exuberant personality, impeccable falsetto, substantial vocal range, and incredible high pitch.
He was also a multi-instrumentalist who played most or all instruments in his songs.
Early Life:
Named Prince Rogers Nelson, Prince was born to Mattie Della, a jazz singer, and John Lewis Nelson, a pianist, and songwriter, on June 7, 1988, in Minneapolis, Minnesota.
Although Prince was named after his father's stage name, he was not enthusiastic about the character and preferred to be addressed as "Skipper" instead.
Prince and his younger sister Tyka developed an interest in music at a young age, and their parents encouraged their interest.
He attended Bryant Junior High School, Minneapolis, before moving to Central High School, where he joined the football, baseball, and basketball teams.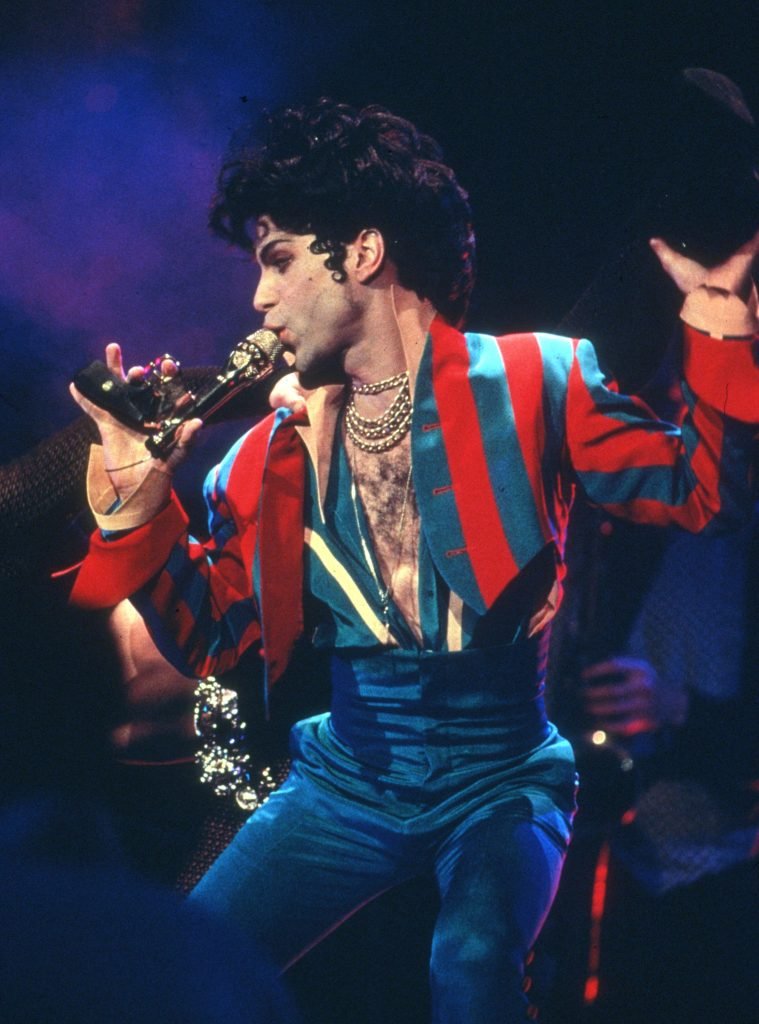 While at Bryant Junior High, he received training in classical ballet. The singer grew to become a huge supporter of dancers and would later use his riches to revive the failing Joffery Ballet, Chicago, in the 1999s.
At an early age, Prince wrote his first song on his father's piano titled "Funk Machine."
The deceased singer's parents had a divorce when he was ten years old, causing Prince to switch homes repeatedly until he began living in the basement of his neighbors after being thrown out by his father.
Career:
In 1975, Prince was hired to be part of '94 East', a band formed by Prince's cousin's husband, Pepe Willie.
Shortly after he graduated from Central High School, Prince made a demo tape which led him to be signed by Owen Husney.
Through the assistance of Husney, Prince was able to sign a recording deal with Warner Bros. After moving to California with Husney, Prince recorded his first album, "For You," at Record Plant studios which was released on April 7, 1978.
In 1979, Prince formed a band with Andre Cymone playing bass, Dez Dickerson playing the guitar, Bobby Z. on drums, and Gayle Chapman and Doctor Fink playing the keyboards.
On January 5, 1979, the band had their first show at the Capri Theater.
In October 1979, the album "Prince" was released, which reached No. 4 on the Billboard Top R&B/Black Albums and No. 22 on the Billboard 200.
The following year, "Dirty Mind" was released. The album was certified gold, with the "Uptown" single reaching No. 5 on the Billboard Dance charts and No. 5 on the Hot Soul Singles chart.
Prince made his first appearance on Saturday Night Live in February 1981, where he performed "Partying Up ."In the same year, the album "Controversy" was released.
In 1982, a double album titled "1999" was released, selling over four million copies, with the title track becoming Prince's first Top Ten hit in several countries outside the United States.
Accolades:
Prince has been ranked among the Best–Selling Music Artists. In 2004, he was included in the Rock and Roll Hall of Fame; he was also inducted into the U.K. Music Hall of Fame in 2006, and in 2016, he was placed in the Rhythm and Blues Music Hall of Fame.
After his death, he received a Doctor of Humane Letters Honor from the University of Minnesota. He was also included in the Black Music & Entertainment Walk of Fame in 2022.
The late singer won several awards, including seven Grammy Awards, seven Brits Awards, six American Music Awards, etcetera.
The albums "Purple Rain" and "Sign O' the Times" won the Grammy Award for Album of The Year. During the 28the Grammy Awards, Prince received the President's Merit Award.
The albums "1999", "Purple Rain," and 'Sign O' the Times" have been added to the Grammy Hall of Fame. Prince also received the honors of the American Music Award of Merit in 1990 and American Music Awards in 1995.
In 2013, he received the Billboard Icon Award at the 2013 Billboard Music Awards.
Prince's 1984 film "Purple Rain" was recognized by the Library of Congress for preservation in the National Film Registry in 2019 as the movie has been "culturally, historically, or aesthetically significant."
We have given a lot of prince facts and information, and we have also prepared an prince lyrics quiz, so if you are a fan of his, you should play our quiz and see how much you know about his music.
So let's start with the prince quiz!