If one is an avid fan of rock music and their day seems incomplete without listening to some progressive or art rock, then we are sure their playlist will have at least one album from Pink Floyd!
Pink Floyd, often cited as the greatest progressive rock band, was formed in London in 1964. It enjoyed a massive fan following, being the pioneer British psychedelic group. Sonic experimentation, extended plays, highly philosophical lyrics, and live shows differentiated them from the other bands of that time.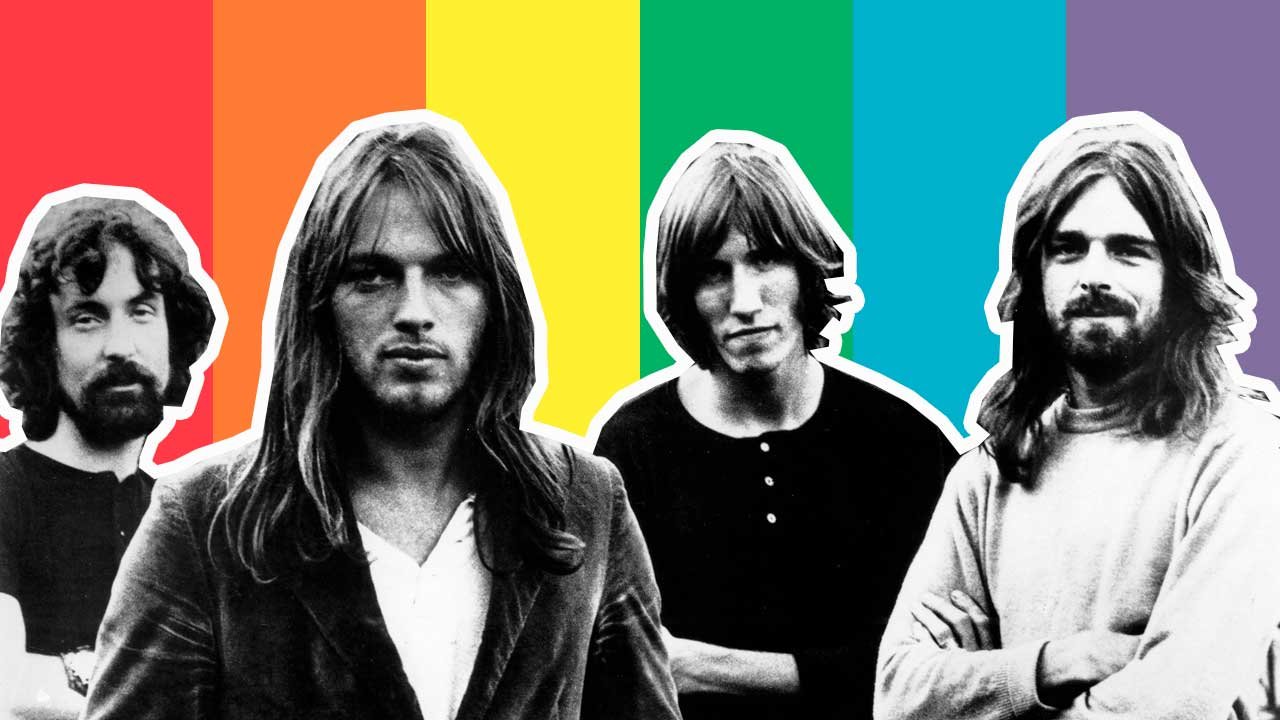 The story of the rise of Pink Floyd has several other stories attached to it. The band went through various changes, with people joining and quitting the band and many name changes.
If you look up the internet, you will be amused to find that a lot also know the band by other names like Sigma 6, the Abdabs, the Tea Set, the Megadeaths, and the Pink Floyd Sound.
Band Members
Pink Floyd, founded in 1964, began with five band members, each member with a different talent and skill set. Syd Barrett, Nick Mason, Roger Waters, Richard Wright, and Bob Klose started the band. David Gilmour joined the band later in 1967.
Syd Barrett
Years active: 1964-1968
Barrett was the lead vocalist and one of the guitarists of the band. He was Pink Floyd's original frontman and their primary songwriter until he quit in 1968 due to medical reasons.
He was known for his English-accented singing, and his writing had literary influences. He was renowned for his free-form playing with the guitar, where he used effects such as echo, distortion, and dissonance.
He left the band in the April of 1968 due to mental illness and his psychedelic drugs.
Bob Klose
Years active: 1964
Bob Klose was associated with the band before their metamorphic transformation to Pink Floyd.
He was the band's lead guitarist before it became the 'Pink Floyd' we know. However, he did record a few songs with the band, and his name appears as a former member on the band's official Facebook page.
Nick Mason
Years active: 1964-1994, 2012-2014
Known for playing instruments like the drums and percussions, Nick Mason also occasionally sang for the band. He is the only member to have features on every band album. He co-wrote their compositions at times.
Nick Mason is the founder of 'Saucerful of Secrets,' a band that performs music from the early years of Pink Floyd.
Roger Waters
Years active: 1964-1985
After the departure of Barrett, Roger Waters became its co-lead vocalist. Before that, he worked with the band as a bassist.
He also became the band's lyricist and a conceptual leader. Occasionally, he played the guitar and percussions as well.
Richard Wright
Years active: 1964-1979, 1990-1994
Wright provided backing vocals and played the keyboard and synthesizers wonderfully. He has almost featured on all of the band's albums and was an active member of the touring group.
He quit the band in 1981 but later rejoined them in 1994.
David Gilmour
Years active: 1967-1994, 2012-2014
Gilmour was brought in the band to replace Barrett as the lead vocalist and guitarist. He became the leader of the band in 1985 after the departure of Roger Waters in 1985.
The band 'Pink Floyd' holds a special place in music history. They won many accolades in their long historic run as a band. They had already become one of the highest-selling bands by the early 80s. They sold more than 250 million records worldwide in 2012.
We have given a lot of pink Floyd facts and information, and we have also prepared a pink Floyd lyrics quiz, so if you are a fan of his, you should play our quiz and see how much you know about his music.