If you don't know a pop star from America who had Green Hair, you know nothing; Gaga was known for her green hair back then, Lady Gaga is a famous American singer-songwriter, and now she is an actress.
Her official name is Stefani Joanne Angelina Germanotta.
She is known for live performances and fashion statements of flamboyant
She creates music that has a self-empowering message.
Lady Gaga is known for her green hair. Interscope Records released her first album. She was 20 years old; she wrote songs for The Pussycat Dolls. Just then, she became one of the most famous pop stars globally.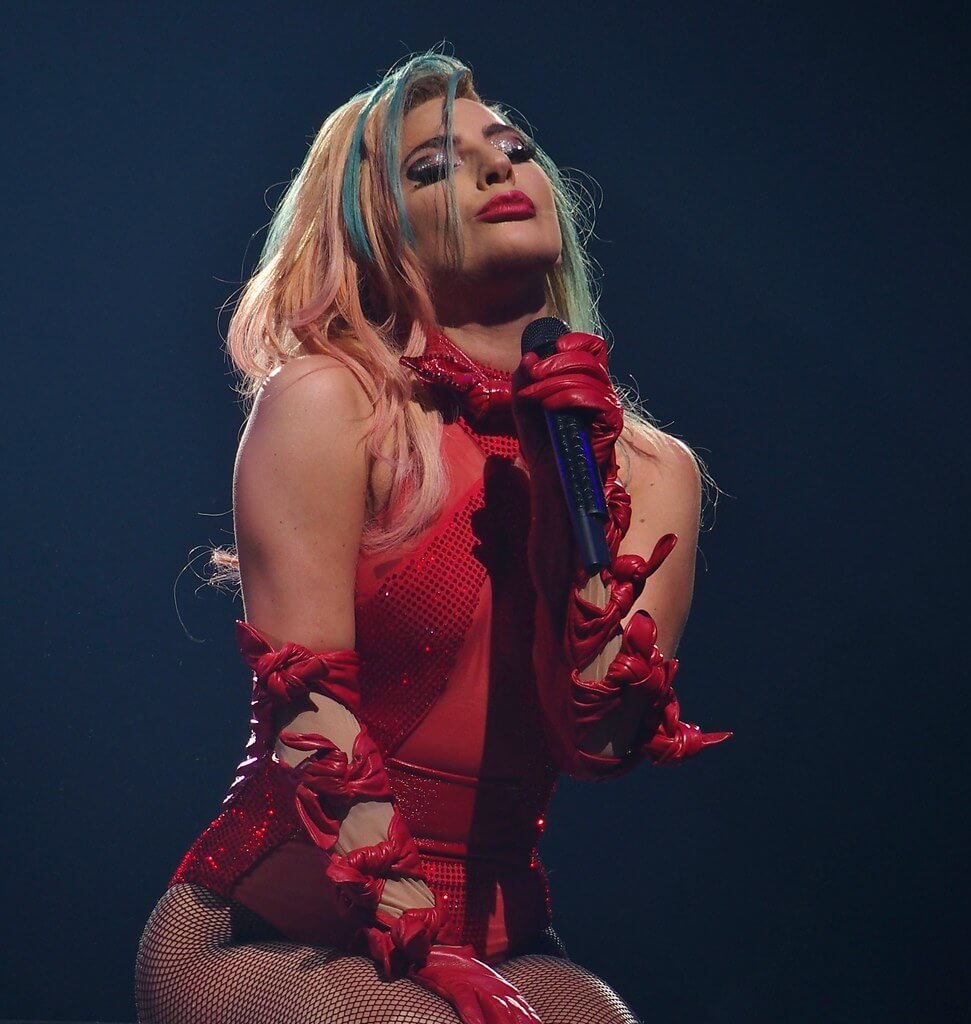 She ranked 1st in several single albums.
Stefani Joanne Angelina Germanotta Aka Lady Gaga was born on 28th March 1986 in Manhatten, New York, U.S.A. She is 32 years old. She was also known as Rabbit Teeth, Queen Of Pop, Little Mermaid, Gagaloo, Mother Monster.
She started learning music at an early age, and by the time she was a teenager, she also started performing on stage in New York clubs.
Lady Gaga is Singer, Record Producer, Businesswomen, Activist, and actress who acted in a few movies like A Star Is Born and The House Of Gucci.
She has received 347 awards until now. Her net worth is around $150 million. Lady Gaga also performed theatrical, and her stage name was after Queen's song "Radio Ga Ga" she came up with a unique name in the music world.
She is a versatile popstar Electropop, Pop, Country Music, Dance Pop, Electronic Dance Music. She is also a big fan of Surprising Genre Of Music.
She collaborated with a jazz musician. She is a big fan of heavy metal herself; Her favorite metal track is Black Sabbath by Black Sabbath.
The First Album of Lady Gaga came in August 2008 by Interscope Records, and She also worked with many other producers after joining Kon Live.
Her first song was Just Dance ft. Colby O'Donis Few of her songs was at the top of the chart, like Just Dance, Poker Face, Love Game, Paparazzi.
We have given a lot of lady gaga facts and information, and we have also created a Lady Gaga lyrics quiz, so if you are a fan of him, you should play this lady gaga trivia.
So let's start with the Lady Gaga quiz!