Aubrey Drake Graham, or Drake or rather Champagne Papi, as he is well-known across social media, is one of the world's most prominent best-selling artists.
Drake has sold over 170 million records across the globe and is also named the highest certified digital singles artist in the USA. He is a multi-faceted artist, having worked as an actor, singer, rapper, and songwriter.
Career Beginnings
Drake started as an actor on the Canadian teenage drama series- 'Degrassi: The Next Generation.' He was 15 then and portrayed the character of Jimmy Brooks on the show.
According to Drake himself, he had taken up this role to support his ailing mother, despite disliking the character arc. He even threatened legal action against the makers, citing tokenism.
Onset Of A Music Career
Even while acting on Degrassi, Drake always wanted to become a successful music artist. He used to record music even when making waves with his acting career. Jay-Z and Clipse have heavily inspired Drake.
In 2006, Drake released his debut mixtape titled 'Room for Improvement.' It also featured recording artists like Trey Songz and Lupe Fiasco. The album sold around 6000 copies.
His second mixtape, 'Comeback Season' was released in 2007 under his record label, 'October's Very Own.' His song, 'Replacement Girl,' featuring Trey Songz, became a hit, leading to him being a part of singer Lil Wayne's tour.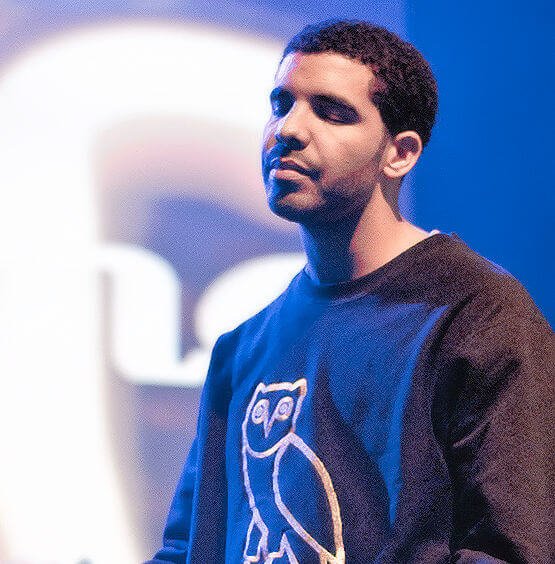 'So Far Gone' was his third mixtape, and it came out in 2009. It was made available for download on his OVO website, free of charge, and received more than 2000 downloads in the first two hours of the release itself. The popularity of that mixtape led to its re-release as an extended play with additional songs.
The mixtape success also led to a bidding war between various labels over Drake.
Musical Breakthrough
'Thank Me Later'- Drake's debut studio album was released in 2010 and ranked numero uno on the US Billboard.
He followed the success story with critical acclaim for his 2011 studio album, 'Take Care,' and commercial success with his next two- 'Nothing Was The Same' and 'If You're Reading This, It's Too Late,' respectively.
His fourth album, 'Views,' which came out in 2016, enjoyed the peak position for 13 weeks on Billboard 200. He became the first male solo artist to have gained this accomplishment for this achievement. The lead single 'One Dance' was a chartbuster.
He achieved more commercial success with his albums- 'More Life' and 'Scorpion.' Songs from his commercial mixtape, Scorpion, topped the Billboard charts multiple times. We all have grooved to 'In My Feelings,' haven't we?
More success was on its way for Drake with his future mixtapes. All of these became commercially successful and topped the Billboard charts often.
His sixth album, Certified Lover Boy, in 2021, holds a record for most top-ten entries from a single album.
Accomplishments
Apart from making music, Drake also co-owns the record label OVO Sound. He has also ventured into the world of fashion, having sub-collaborated with Nike.
With his music, he also holds several records. He has 54 most top 10 singles, nearly 258 songs that charted the maximum, 22 hottest debut songs, 27 most simultaneously charted songs in a week, and many more.
He has also had the most peaking singles on Hot Rap Songs, Rhythmic Airplay, R&B/Hip-Hop Airplay, etc.
We have given a lot of drake facts and information, and we have also made a drake lyrics quiz, so if you are a fan of drake, you should play this drake trivia.
So let's start with the drake quiz!