Born as Nosey hussle on August 15, 1985, in United States' city Los Angeles but now known as Ermias Joseph Asghedom. He was 33 years old with four siblings and two children from Lauren London and Tanisha Foster.
He was raised in an area of gun violence, drug hustling, and police brutality and grew up towards it.
Nipsey Hussle was one of the best American Rapper from West Hip Hop who was very famous for his Passion and won the BET Award (2019) and Grammy (2020) for Best Rap/Sung Performance in "Racks in the Middle" and "Higher."
As he had two siblings, all three brothers grew up in a neighborhood of South Los Angeles. He started music at an early age. And wrote his 1st ever music album at the age of 9 as he lived in a violent environment.
He studied in Hamilton High School and left his home to join the local Rollin 60's Neighborhood Crips. He remained with the violent gang for many years but shortly left when he saw his friends killed in that way, which affected him badly.
His father, in 2004, took him on a trip to Eritrea when he was 19. Upon visiting that place, He saw and understood his culture, and he aimed to work hard for his community.
When he returned from that trip, he started working hard to enhance his career. He worked day and night on music and changed his name to Nipsey Hussle.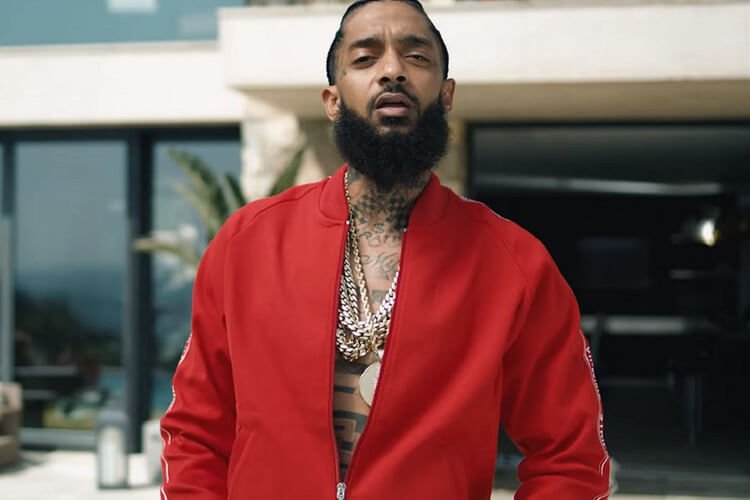 In December 2005, he broadcasted his 1st ever mixtape, 'Slauson Boy Volume 1, through which he tried to send a message to his community. Fortunately, this 1st first song enhanced his career and became a success.
Many music companies got attracted towards his music, and soon he was signed to Epic Records and Cinematic Music Group.
In 2008, he broadcasted two further mixtapes named 'Bullets Ain't Got No Name Vol. 1' and 'Bullets Ain't Got No Name Vol. 2', which were eventually followed by 'Bullets Ain't Got No Name Vol. 3', which was announced in August 2009.
The following year, he left epic records and established his music label, "All Money In, No Money Out," and released his fourth mixed tape. He played the role of Ricky in his 2nd film "Caged Animal" in 2010 and continued to fire his great work through movies and music.
He co-founded and inaugurated the "Marathon Clothing" with Steve Carless, Karen Civil, and his brother Samiel in 2017, where he lost his life on March 31, 2019, at 3:25.
He was shot multiple times in the "Marathon Clothing" parking lot by Eric holder. He was taken to hospital immediately but declared dead at 3:55 pm and was brought to Forest Lawn Memorial Park for burial.
He is best remembered for his album "Victory Lap," which
debuted at no. Three on the US Top R&B/Hip-Hop Albums chart and no. 4 on the US Billboard 200 chart, which reached no. 2 after death.
We have given a lot of Nipsey hussle facts and information, so if you are a fan of him, you should play our Nipsey hussle lyrics quiz.
So let's start with the Nipsey hussle quiz!