Meek Mill
Robert Rihmeek Williams's original name is Meek Mill, and he is a famous American rapper and songwriter.
He has 22 million followers on Instagram.
Meek Mill took birth on 6 May 1987 in Philadelphia, Pennsylvania, the U.S.; his parents are Robert Parker and Kathy Williams. He has an elder sister Nasheema Williams.
Meek Mill's Early Life
Meek's mother grew up in poverty, while Meek's father was killed in a robbery when he was five years old. His uncle described him as the black sheep of the family.
After the death of her husband, Kathy moved to North Philadelphia along with Meek and his sister. They moved into a three-bedroom apartment on Berks street.
Meek's family's financial condition was horrible, so Kathy started to cut hair and do other jobs to support the family.
He got influenced by rap artists Will Smith and D.J. Jazzy. Meek's interest in hip hop grew more.
In his early teenage, he started playing in rap battles.
Police arrested him for possessing a firearm when he was 18.
Meek Mill's Musical Carrier
Meek released his fourth solo mixtapes in 2008. Meek Mill grabbed the attention of Charlie Mack, founder, and president of 215 Aphillyated records. Mack was impressed by Mill, and he signed him to his management company.
In the same year, Meek met the founder and owner of Grand Hustle Records, who was an Atlanta- based rapper. He was also impressed by Meek and allowed him to meet and travel with him.
Here Are The Top Hits Of Meek Mill
· Litty Featuring Tory Lanez
· Monster
· Traumatized
· R.I.C.O. Featuring Drake
· Levels
· Lil N- a Snupe
· Tony Story
· House Party
· Young and getting it
· Amen
· Burn
· All eyes are on you
· Ima boss
· Left Hollywood
· Dreams and Nightmare
Achievements And Awards
· Nominated twice for Grammy awards
· Won B.E.T. award in 2012 for the song Dreamchasers
· Won Billboard Music Award in 2016 for Dreams Worth More Than Money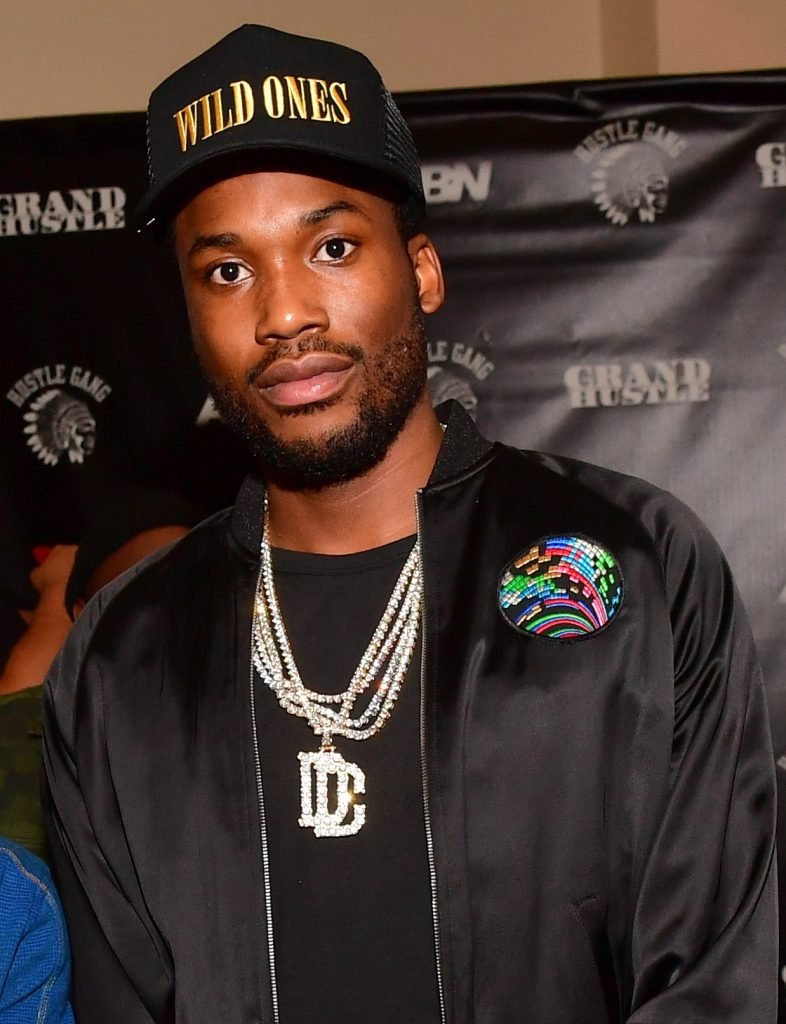 Personal Life
Mill's girlfriend Milian Rouge gave birth to three children.
Meek was sentenced to prison for 11 to 23 months because of drug dealing and gun possession.
On 11 March 2017, Meek was arrested at an airport in St.Louis, Missouri, for injuring two pedestrians.
Meek Mill's net worth is about $20 million.
Favorite Quotes From Meek Mill
· Only the limits of your imagination can determine how far you can go in life._ Meek Mill
· Work harder than anybody you've ever seen. That's what I believe._ Meek Mill
· Big dreams turn into big things—Meek Mill.
· Sometimes I have to remind myself that on my worst day, I live like somebody on their greatest.- Meek Mill
· I think it's way harder when you have success cause people tend to not treat you the same or look at you the same because they see the success or the money you make. – Meek Mill
· I stay in my lane, but I always try to graduate to the next level, you know what I'm saying. I stay hungry.- Meek Mill
We have given a lot of meek mill facts and information, and we have also prepared an meek mill lyrics quiz, so if you are a fan of his, you should play our quiz and see how much you know about his music.
So let's start with the meek mill quiz!