Justin Timberlake
Justin Randall Timberlake is a famous American singer, songwriter, actor, and record producer.
He was the world's best-selling music artist, with 88 million record sales. According to Billboard, Justin was the top-performing male soloist in the history of the Mainstream Top 40.
Justin Timberlake has a massive following on her social media platforms.
He has,
· 64.7 million followers on Instagram,
· 63.1 million followers on Twitter,
· 42 million followers on Facebook, and
· 9.94 million subscribers on Youtube.
Early Life
In Memphis, Tennessee, Justin Randall Timberlake was born on January 31, 1981, to his parents, Janet Lynn (Bomar) Harless and Charles Randall Timberlake.
Justin has two half-brothers, Jonathan and Stephen, from Charles' second marriage to Lisa Perry. On May 12, 1997, Justin's half-sister Laura Katherine died shortly after birth.
Several musicians were there at Justin's family circle. Justin's grandfather introduced him to music from country music artists like Johnny Cash and Willie Nelson.
At the age of 11, Justin sang country and gospel music as a child. He also appeared on the television show Star Search, performing country songs as
"Justin Randall ." at that time, he started listening to rhythm and blues musicians from the 1960s and 70s, like Al Green, Stevie Wonder, and Marvin Gaye.
He had listening sessions of studio albums by the Eagles and Bob Seger with his father.
Musical Career
Timberlake and Chasez were the two lead vocalists and youngest members of NSYNC, which finally became one of the best-selling boy bands.
Justin was active in several charitable works, starting through NSYNC's "Challenge for the Children," aimed at a range of charities, and in 2001 he founded "Justin Timberlake Foundation," which started music education programs in schools; later on, he had a much broader agenda.
List Of Studio Albums By Justin
· Justified
· FutureSex/LoveSounds
· The 20/20 Experience
· The 20/20 Experience – 2 of 2
· Man of the Woods
List Of Films Starred By Justin
Model Behavior (2000)
Edison (2005)
Alpha Dog (2006)
Black Snake Moan (2006)
Southland Tales (2007)
Shrek the Third (2007)
The Love Guru (2008)
The Open Road (2009)
The Social Network (2010)
Yogi Bear (2010)
Bad Teacher (2011)
Friends with Benefits (2011)
In Time (2011)
The trouble with the Curve (2012)
Runner Runner (2013)
Inside Llewyn Davis (2013)
Justin Timberlake + The Tennessee Kids (2016)
Trolls (2016)
Wonder Wheel (2017)
Trolls World Tour (2020)
Palmer (2021)
Reptile (TBA)
Justin Timberlake Has Won
· Ten Grammy Awards,
· Four Emmy Awards,
· Seven American Music Awards,
· Three Brit Awards,
· Nine Billboard Music Awards, and
· Eleven MTV Video Music Awards.
Personal Life
On October 19, 2012, Justin married Jessica Biel at the Borgo Egnazia resort in Fasano, Italy; she is an actress.
In April 2015, their first son, Silas Randall Timberlake, was born, and their second son Phineas was born in July 2020.
In Hollywood Hills, he has a 13,250 square foot mansion purchased in July 2002 for $8.3 million from Helen Hunt.
In May 2017, Justin and his wife, Jessica Biel, purchased a 5,375-square-foot penthouse unit at 443 Greenwich Street in Tribeca, Manhattan, for $20.2 million.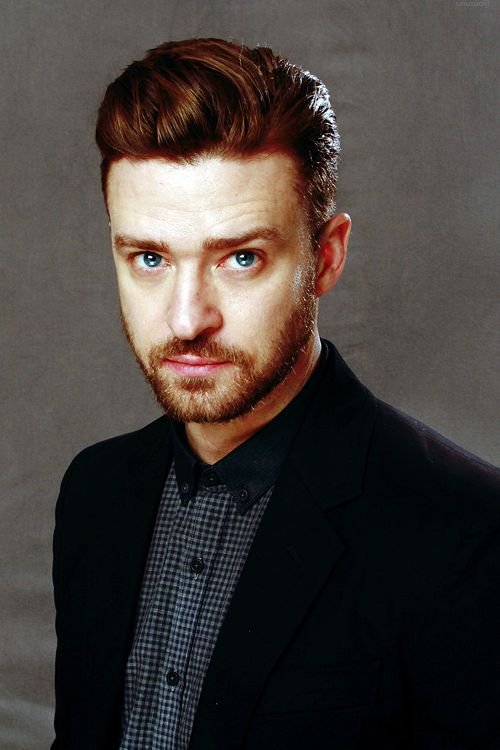 Around June 2007 and June 2008, for his music, tour, commercials, and hospitality, Justin earned $44 million, which Forbes reported.
He was the world's 4th best-paid music personality during that time.
According to Billboard, with earnings of $31 million, Justin was the third highest-paid musician in 2013. In 2019 with revenues of $57.5 million, he was ranked 41st on Forbes's 2019 Celebrity 100 list.
We have given a lot of justin timberlake facts and information, and we have also prepared an justin timberlake lyrics quiz, so if you are a fan of his, you should play our quiz and see how much you know about his music.
So let's start with the justin timberlake quiz!