Miranda Lambert
Miranda Leigh Lambert is a famous American country music singer and songwriter.
Miranda Lambert has 4.5 million followers on Instagram and 8.9 million monthly listeners on Spotify.
Midland's Early Life
Miranda took birth on 10 November 1983. In Longview, Texas, U.S. She was born to Richard Lee Lambert and Beverly June Hughes.
She grew up in Lindale, Texas. She was named after great-grandma Lucy Miranda.
Her parents were private detectives. Both worked on high-profile cases like the impeachment of President Bill Clinton.
While studying in high school, Miranda made her first professional debut with The Texas Pride Band.
Miranda's Musical Career
Her musical career started in 2000; when she was 16 years old, she appeared on the Johnnie High Country Music Revenue in Arlington, Texas.
She got frustrated with pop-type songs, approached her father, and learned guitar so that she could write her songs.
In 2001 she released her self-titled debut album consisting of 10 tracks.
In 2002 she was hired to play country music at Tye Phelps country music restaurant and Venue Love and War in Texas.
In 2003 she stepped into another success by signing with epic records.
Her debut album, Kerosene, has 12 songs in it. The album received a platinum certificate for selling more than 93,000 copies within July 2008.
Miranda released her second album on 1 May 2007, the Album Crazy Ex-Girlfriend.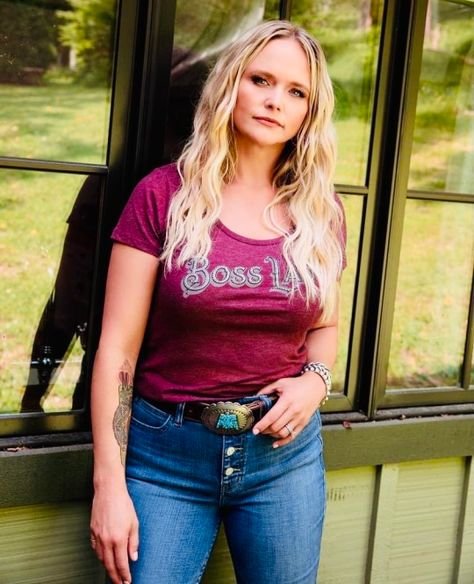 Her third album, Revolution, was released on 29 September 2009.
Miranda made her acting debut on 8 February 2012.
Awards And Nominations of Miranda
· Nominated 60 times and won 34 Academy of country music awards.
· Nominated 19 times and won six American Country Awards
· Nominated thrice for Billboard music awards
· Nominated 55 times and won 14 Country Music Association Awards
· Nominated 30 times and won seven CMT Music Awards
· Nominated 21 times and won three Grammy Awards
· Nominated eight times for Teen Choice Awards.
Miranda was nominated 192 times and won 78 awards.
In 2007 she won the Top New Female Vocalist award.
In 2008 she received the album of the year award for the Crazy Ex-Girlfriend album.
In 2020 she won the Music Event Of The Year award for Fooled Around And Fell In Love.
In 2021 she won the song Drunk's Video Of The Year Award.
Miranda's net worth is $60 million. She made all this wealth by singing and performing as a country artist.
Personal Life
Miranda dated Blake Shelton for five years. And they were married in May 2011. Unfortunately, they separated four years later.
Later on, she dated R&B singer Anderson East. She met him at Green Music Festival in September 2015. Later on, she broke up with him after two years.
In January 2019, Miranda got married to Brendan McLoughlin; he was a New York City Police Department Officer.
She was not interested in acting, but she acted in Law and order as she was a fan of the series.
Unfortunately, in 2016 she stopped singing and took vocal rest as suggested by the doctor.
She is the one who founded Lambert's Muttnation.
We have given a lot of miranda lambert facts and information, and we have also prepared an miranda lambert lyrics quiz, so if you are a fan of his, you should play our quiz and see how much you know about his music.
So let's start with the miranda lambert quiz!