Louis Tomlinson has been a part of one of the most popular boy bands- One Direction. The band announced a hiatus in 2016, and Tomlinson established a solo music career like his former bandmates.
Early Life
Louis Tomlinson was born in South Yorkshire on December 24, 1991. He was very young when his parents separated. He adopted his stepfather's last name 'Tomlinson.'
Tomlinson attended The Hayfield School and Hall Cross Academy in Doncaster. He was not that great at studies but showed interest in music. As a student, he was a part of several musical productions.
He was motivated to participate in The X Factor after playing the role of Danny Zuko in Hall Cross's musical production of Grease.
Music Career
Tomlinson began his music career on 'The X Factor. After overcoming initial hurdles, he became a part of the One Direction band.
While with One Direction, Tomlinson achieved critical as well as commercial success. One Direction released five studio albums before going on an indefinite hiatus in 2016.
In collaboration with Steve Aoki, Tomlinson released his single, 'Just Hold On,' in December 2016. The single debuted at number two position on the U.K. Charts.
He released the single 'Back to You' featuring Digital Farm Animals and Bebe Rexha, in July 2017. 'Back to You' peaked at number 8 on the U.K. Charts and 40 on Billboard Hot 100.
Another promotional single titled Just Like You was released by Tomlinson in October 2017, followed by another single, 'Miss You,' in December 2017.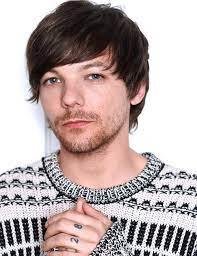 Tomlinson acted as a judge on the fifteenth season of The X Factor and became the first ex-contestant to become a winning mentor on the show. He mentored Dalton Harris to victory.
In 2019, Tomlinson signed up with Arista Records and released various singles from his debut solo album. Some of his popular singles are- 'Two of Us,' 'Kill My Mind,' 'We Made It,' 'Don't Let It Break Your Heart,' and 'Walls.'
His solo debut album titled 'Walls' was released on January 21, 2020. Walls debuted at number 4 position on the U.K. Charts and number 9 on the Billboard 200.
Following the pandemic, Tomlinson held a digital concert for which he holds a Guinness World Record for having sold most tickets for a digital show by a solo male music artist.
For his second studio album, he has inked a global deal with BMG.
Music Style
Tomlinson's music style is mainly pop and other variations of pop music like pop-rock, indie pop, pop-punk, and Britpop.
While with One Direction, along with vocals, his main contribution was with songwriting. He has received song credits for about 38 songs on the band's entire discography. He co-wrote many songs on the band's later albums, 'Midnight Memories' and 'Made in the A.M.'
Robbie Williams, Ed Sheeran, and The Fray greatly influenced Tomlinson, according to his admission. He said that he also admired the likes of Amy Winehouse, Sam Fender, the Bottlemen, and Catfish.
Accolades
Tomlinson also received accolades for his solo music career, like for his music with One Direction.
He has been a part of various nomination lists and received several awards. He has received the Teen Choice Awards, MTV Europe Music Awards, BreakTudo Awards, iHeartRadio Music Awards, and TDY Awards.
Tomlinson received a Billboard Music Awards in 2019.
We have given a lot of louis tomlinson facts and information, and we have also prepared an louis tomlinson lyrics quiz, so if you are a fan of his, you should play our quiz and see how much you know about his music.
So let's start with the louis tomlinson quiz!