If you list down all the nu-metal bands, surely Korn would be in the list of top ten bands from the sub-genre. For the uninitiated, Korn is a sub-genre of the alternative metal genre in which elements from heavy metal music and other music genres combine.
The nu-metal band Korn was formed in Bakersfield, California, in 1993. Korn is the nu-metal genre pioneer and is responsible for making it mainstream.
Formation and Band Members
Korn came into existence in 1993, and its original three members were the ex-members of the band L.A.P.D. James Shaffer, David Silveria, and Reginald Arviza had founded the band initially.
The band's current lineup includes guitarist James Shaffer, bassist Reginald Arvizu, lead vocalist Jonathan Davis, guitarist Brian Welch, and drummer Ray Luzier. Luzier replaced Korn's original drummer David Silveria in 2007.
Music Career
The band released a demo tape in 1993; it was titled 'Neidermayer's Mind.' Korn distributed the demo tape to record labels and the general public for free.
Their self-titled debut album came out in 1994. The band's second studio album, titled 'Life Is Peachy,' came out in 1996.
The band experienced commercial success with their third and fourth studio albums, 'Follow the Leader' and 'Issues.' Both the albums debuted at the number one position on Billboard 200 in 1998 and 1999, respectively.
Korn continued their success story with their future albums as well. The band's albums- Untouchables in 2002, Take a Look in the Mirror in 2003, and See You on the Other Side in 2005 were all successful.
The band came out with a compilation album in 2004 titled Greatest Hits Vol. 1. This album was their last collaboration with Epic Records and Immortal records and contained their hit singles from the entire decade.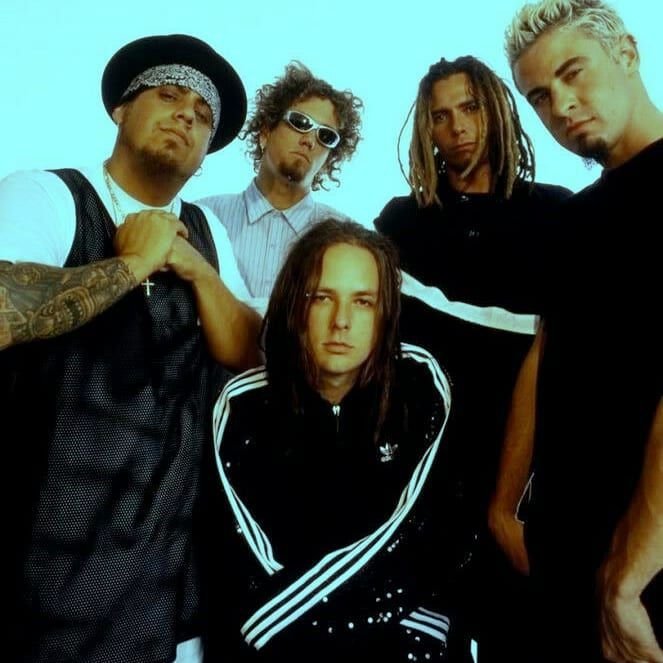 Their 2005 album 'See You on the Other Side' and their 2007 album 'Untitled Album' was released by Virgin Records.
Over the years, Korn has collaborated with different record labels. Korn released two albums with Roadrunner Records- Korn III: Remember Who You Are in 2010 and The Path of Totality in 2011. The 2013 album 'The Paradigm Shift' collaborated with Caroline Records and Prospect Park.
Korn again returned to Roadrunner Records for the release of their 2016 album, 'The Serenity of Suffering.' Their 2019 album titled 'The Nothing' was also released under Roadrunner Records.
'Requiem' has been their latest release, which came out in 2022. Loma Vista Recordings released it.
Accolades
According to 2021 statistics, Korn has sold over 40 million records globally.
Twelve of Korn's songs have been in the top ten, while eight have been in the top five of the Billboard 200.
Their albums have received certifications from the R.I.A.A. multiple times. Seven albums have been certified platinum, two have been certified double platinum, one album is certified triple platinum, and one has been certified five-time platinum. Two albums have been certified gold.
Over the years, Korn has released around 50 music videos and seven video albums.
Some of the band's notable singles include 'Got the Life,' 'Blind,' 'Falling Away from Me,' 'Freak on a Leash,' 'Did My Time,' 'Here to Stay,' and so on.
They have been the recipients of two Grammys and two MTV Video Music Awards.
We have given a lot of korn facts and information, and we have also prepared an korn lyrics quiz, so if you are a fan of his, you should play our quiz and see how much you know about his music.
So let's start with the korn quiz!