Janet Jackson
Janet Damita Jo Jackson is a famous American singer, songwriter, actress, and dancer.
Janet Jackson has a massive following on her social media platforms.
She has 6.5 million followers on Instagram, 3.9 million followers on Twitter, more than 7 million followers on Facebook, and 1 million subscribers on Youtube.
On Official Janet Jackson SoundCloud, she has 22.5 thousand followers and 443 Tracks.
Childhood
Janet was born on 16th May 1966 in Gary, Indiana. She was born to Katherine Esther and Joseph Walter Jackson and was the youngest of ten children in the Jackson family.
Janet's childhood dream is to become a horse racing jockey or entertainment lawyer.
Janet's Musical Career
Jackson became a role model for youth by focusing on social issues in the Lyrical content. She started her career performing at the MGM Grand.
At 16, Janet's father, Joseph Jackson, arranged a contract with A&M Records.
"Janet Jackson" was their debut album for her, which got released in 1982. After two years
Jackson's 2nd album, "Dream Street," was released. Then she closed all business affairs with her family.
For her 3rd album, Jackson teamed with producers Jimmy Jam and Terry Lewis.
"Control" was the 3rd album released in February 1986. It became a huge hit and was certified fivefold platinum by the "Recording Industry Association of America" (RIAA), which sold over 10 million copies worldwide.
Achievements And Awards
Jackson has won 11 American Music Awards, 5 Grammy Awards,
10 MTV Video Music Awards and also got 11 Billboard Music Awards.
Janet Jackson was nominated 413 times and won a total of 207 awards.
Grammy Awards
Janet Jackson won 5 Grammy awards,
In 1990 for her 4th studio album, "Rhythm Nation 1814, "she was awarded Best Music Video, Long Form; in 1994, for the song "That's the Way Love Goes," in her 5th album awarded Best Rhythm and Blues Song,
In 1996 Best Music Video, Short Form for "Scream," In 1998, Best Short Form Music Video for "Got 'til It's Gone," and In 2002, Best Dance Recording for "All For You" from her 7th studio album.
In Guinness Book Of World Records
Janet Jackson Won In 2007
· Most Searched Person in Internet History
· Most Searched News Item in Internet History
· Largest Fine Ever Imposed on Broadcaster: Super Bowl incident
In 2001 for her work "What's It Gonna Be?!" she won Most Expensive Special Effects in a Music Video ($2.4 million)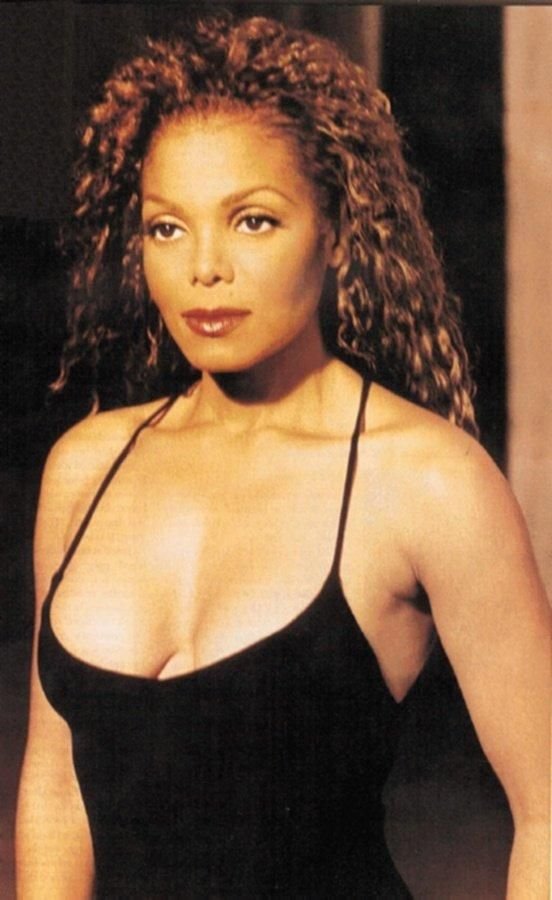 In 1999 Janet
· Janet – Top-Selling Dance Album of the Decade, Female
· "That's the Way Love Goes" – Most Successful Dance Single, USA
· Janet Jackson, Michael Jackson – Most Successful Siblings in History
In 1996 "Scream" was the most expensive short film.
Albums Discography of Janet Jackson
Janet's albums consist of 11 Studio albums, three compilation albums, and 2 Remix albums.
Studio Albums:
1. Janet Jackson
2. Dream Street
3. Control
4. Janet Jackson's Rhythm Nation 1814
5. Janet.
6. The Velvet Rope
7. All for You
8. Damita Jo
9. 20 Y.O.
10. Discipline
11. Unbreakable
Remix Albums
1. Control: The Remixes
2. Janet.Remixed
Compilations:
1. Design of a Decade: 1986–1996
2. Number Ones / The Best
3. Icon: Number Ones
Personal Life
At age 21, Janet Jackson married James DeBarge in November 1985.
Janet married Elizondo on 31st March 1991; He was a dancer, songwriter, and director. Later she divorced in 2000.
In 2012 Janet married privately to Wissam Al Mana. On 3rd January 2017, she gave birth to a son, Eissa Al Mana. Finally, again the couple had separated in April 2017.
We have given a lot of janet jackson facts and information, and we have also prepared an janet jackson lyrics quiz, so if you are a fan of his, you should play our quiz and see how much you know about his music.
So let's start with the janet jackson quiz!