Haikyuu!! is a very popular Japanese Sports Drama Manga and Anime Series worldwide.
The series was created by Haruichi Furudate and was first aired in September 2014. The manga was serialized in the famous Weekly Shonen Jump magazine from February 2014 to July 2020.
The anime series was produced by the reputed Production IG and had a total of 85 episodes within 4 seasons.
The series follows the journey of Shoyo Hinata, a short statured boy who wants to be the best Volleyball player in the world.
Plot
Shoyo Hinata, a junior high schooler, is inspired to take up Volleyball after he watches Karasuno High School plays Nationals on TV.
Though short, watching the player titled 'The Little Giant,' the spiker of Karasuno High, motivates him even further to become a great volleyball player.
Ever since he has developed his skills to help him in the journey, he has an amazing vertical jump and the athletic skills to back it up.
He finds himself the sole member of the school volleyball team and tries to recruit more members the team.
His first teammates are his own friends trying to help him compete; however, they are crushed by Tobio Kageyama's team.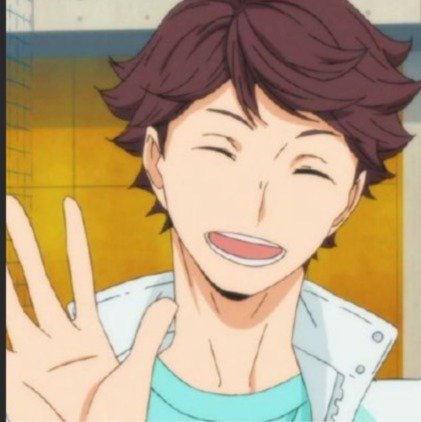 Tobio Kageyama is an amazing setter, and his well trained team finds the rag tag team not a match up for them. However, soon both Kageyama and Shoyo spark up a rivalry. Shoyo vows to defeat Kageyama.
Shoyo soon joined Karasuno High, which inspired him to take up Volleyball; however, much to his dismay, Kageyama also joined the same school.
Karasuno high has now lost its former glory as the school of the "Little Giant" and is now often jeered by its peers as wingless crows.
Kageyama and Shoyo's amazing combo as a setter and spiker turns out all the odds stacked against them, and they soon become a formidable team.
The series follows their adventures and their relationship with one another and their teammates.
Characters and Cast
Shoyo Hinata, played by Ayumu Murase
Shoyo is the protagonist of the series, and as mentioned, his ultimate ambition is to become a legendary Volleyball player.
Though he is a bit clumsy and lacks etiquette, his cheerfulness and optimism make him a great friend to the rest of the characters.
Though he is very short, his stamina and athletic skills are par excellence. His jersey number is #10.
Tobio Kageyama, played by Kaito Ishikawa
Kageyama is a fantastic setter and is considered a volleyball prodigy.
Known as both a genius and the King of the Court, Tobio Kageyama is very authoritarian and tyrannical. Though he is very polite, he also lacks social skills.
Awards and Accolades
Haikyu!! Won many awards and accolades. Till now, the manga has over 50 million copies that have been officially sold worldwide.
It won Shogakukan Manga Award in 2017. Both Crunchyroll and IGN have named Haikyu as one of the Best Anime Series. The sports anime has also been one of the most streamed animes across Canada, the UK, Brazil, and Oceania.
The characterizations and the volleyball moves have been thoroughly analyzed by critics and have garnered the favor of many of the greats.