Godfather is a crime drama film released in 1972. It is considered one of the greatest cinematic masterpieces of all time.
Godfather was originally a best-selling novel by Mario Puzo and was adapted into a movie directed by the legendary Francis Ford Coppola. Puzo also wrote the screenplay of the film with Coppola.
The movie revolves around one of the five Italian American Mafia crime families of New York led by "Don" Vito Corleone and his sons Sonny, Fredo, and Micheal.
Godfather featured an ensemble cast and showcased some of the peak performances of actors like Marlon Brando, Al Pacino, Diane Keaton, James Caan, Robert Duvall, etc.
Plot
The movie tells us about the Crime Family of Corleone and how the other families and Sollozo try to take them out.
Micheal, the youngest son of Vito, is a decorated war hero but is soon swept up into the world of crime and betrayal after an assassination attempt on his father.
He kills off Sollozo and absconds to Italy till the air gets cleared; however, his elder brother, the brash Sonny, is killed, and he is forced to come back and take up the affairs after Vito comes up with a peace talk with the other families.
Though an air of peace prevails, Micheal is given the family's leadership while Vito retires to the backseat, occasionally giving ideas and strategies to Micheal.
Micheal can uncover the truth behind his brother's death and exact revenge, finally sealing him into the crime world as the next Godfather.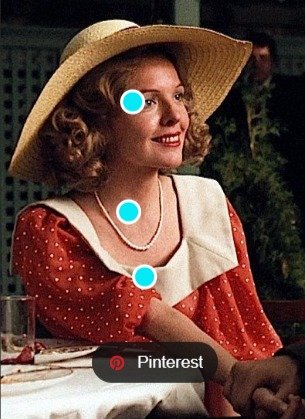 Cast and Characters
Vito Corleone played by Marlon Brando
Brando is known worldwide for his impeccable acting talent, and Vito Corleone is one of the finest roles ever.
Vito is the strong, wise don with a moral compass, albeit traveling in a gray area of crime and honor. He is an aging leader who moulds his son to care for the empire he has built.
Micheal Corleone played by Al Pacino
Micheal Corleone is Al Pacino's most iconic role ever, and he reprises the same role in the Godfather second and third part sequels.
Micheal Corleone is a man who faces many dualities, including the one between good and evil. Honour and family. Business and ethics.
He simultaneously deeply cares for his father and brother and is ambitious, making him the next don of the Corleone family.
Kay Adams/Corleone, played by Diane Keaton.
Micheal's former lover and second wife. She is caught in the family's crimes and loses the man she loves.
Sonny Corleone, played by James Caan
Vito's Eldest son Sonny is very hot headed and reckless. However, he is also full of love for his family, which eventually leads to his death.
Fredo Corleone, played by John Cazale
However, the middle son, Fredo, is a pushover compared to his brothers.
Tom Hagen, played by Robert Duvall
Tom Hagen is the consigliere of the family and an unofficially adopted family member.
Awards and Accolades
The Godfather has won numerous awards and accolades as well received by critics and the common audience.
It had eleven nominations for the Oscars and won three awards, including Best Picture, Best Adapted Screenplay, and Best Actor (Brando).
It won seven Golden Globe Awards and was nominated for the Best Original Motion Picture Soundtrack Grammy awards.
It is also part of many great movie lists, including those curated by the Academy, BBC, Empire, Motion Picture Editors, National Film Registry, Guardian, and many more.