The Ultimate Gym Exercise Quiz | 30 Questions
There are many fitness programs that an individual can choose from, but the most common one is membership at the local gym. The gym offers various exercises, and regular gym goers make the most of it in their workout sessions. You can do several exercises for each body part, and there are various ranges and reps and counts and variations you can do in most of the activities. The gym offers barbells, dumbells, kettlebells, jumping ropes, bench press, and squat racks, and much other stuff. They even have a cardio section where people can do treadmills, elliptical exercise, cycling, stepper, etc. These are several common ways of working out at the gym, and most of the gym rats are aware of it.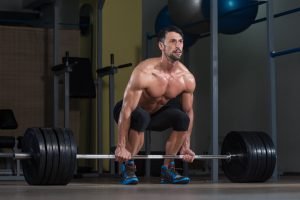 There are two types of exercises one if compound, and one is isolated muscle. One must include a mix of both types whenever they are workout out at the gym. Some exercises have been the hallmark of better growth over the years, and these are some of the legendary exercises, and everyone must include them in their routines. We have made a fitness quiz where you have to guess the exercise by looking at the picture, and if you are a true gym rat, you should score well on this quiz. So let's start with Exercise
Quiz
and see how well you score!
No of Questions: 30
Difficulty Level: Medium
Rules: This is an easy mode strategy where players can continue to the very end of the quiz even in case of an incorrect answer.