Can You Guess These Lord Of The Rings Quotes Quiz | 30 Questions
Lord of the rings is a three-part movie series that is one of the most famous trilogies in the movie industry. The movie is released in 2001 and directed by Peter Jackson. The film has a fantastic cast like Elijah Wood, Ian McKellen, Orlando Bloom, Sean Bean, and many more well-known actors. The movie is an adaption of J.R.R Tolkien's middle earth, and it's known as one of the best adaptions throughout the movie world history.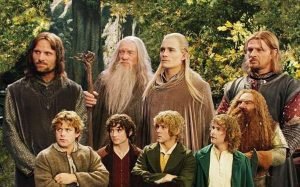 LOTR has managed to win 17 out of the 30 academy award nominations. Some of them include the best director, best picture, best visual effects, and many more. This is one of the most awarded movie series in history.
Lord of the rinds has great dialogues and quotes, and they are pretty famous among their fans. We have made a lord of the rings quiz where you have to read the dialogues and guess which character said the quote.
If you think you are a true fan of lord of the Rings, you should play our lotr 
quiz
 and test your knowledge about this fantasy world of middle earth.
No of Questions: 30
Difficulty Level: Medium
Rules: This is an easy mode strategy where players can continue to the very end of the quiz even in case of an incorrect answer.