WHAT IS A HEAT STROKE?
A heat stroke occurs when the temperature rises beyond 40 degrees Celsius, or 104 degrees Fahrenheit. It is considered a dangerous medical condition when a person cannot control their internal temperature.
WHAT TO DO?
The fast rise in temperature exceeding 104 degrees Fahrenheit, the possibility of unconsciousness, and the development of red, scorching hot, parched, and damp skin are all signs of a dangerous condition.
Avoid panicking; instead, relocate the person to a shaded area and contact an ambulance immediately.
Also, let the air circulate, and if you can, start wiping the face with a damp cloth to lower the body temperature.
BASED ON THE FOLLOWING CRITERIA, SUDDEN HEAT SENSITIVITY RESULTING IN HEAT STROKE IS TYPICALLY OBSERVED.
Overweight:
Yes, being overweight might be a factor in your inability to combat heat stroke.
Obese people store more heat.
When doing a workout in a confined environment, strenuous activities will cause more perspiration. Still, the body will not be able to create additional sweat after a certain period to cool itself.
Age
Heat stroke can occur in children under the age of four and individuals over the age of 65 because the body cannot deal on its own.
The body's ability to withstand intense heat depends on how well-developed the central nervous system is.
It is not fully developed in young children and begins to deteriorate in old adults beyond 65 years.
Dehydration:
When we fail to keep our bodies hydrated, the body finds it more difficult to regulate its internal temperature.
When the temperature is too high, and you are engaging in a sporting event, such as running a marathon, you may dehydrate and suffer from heat stroke.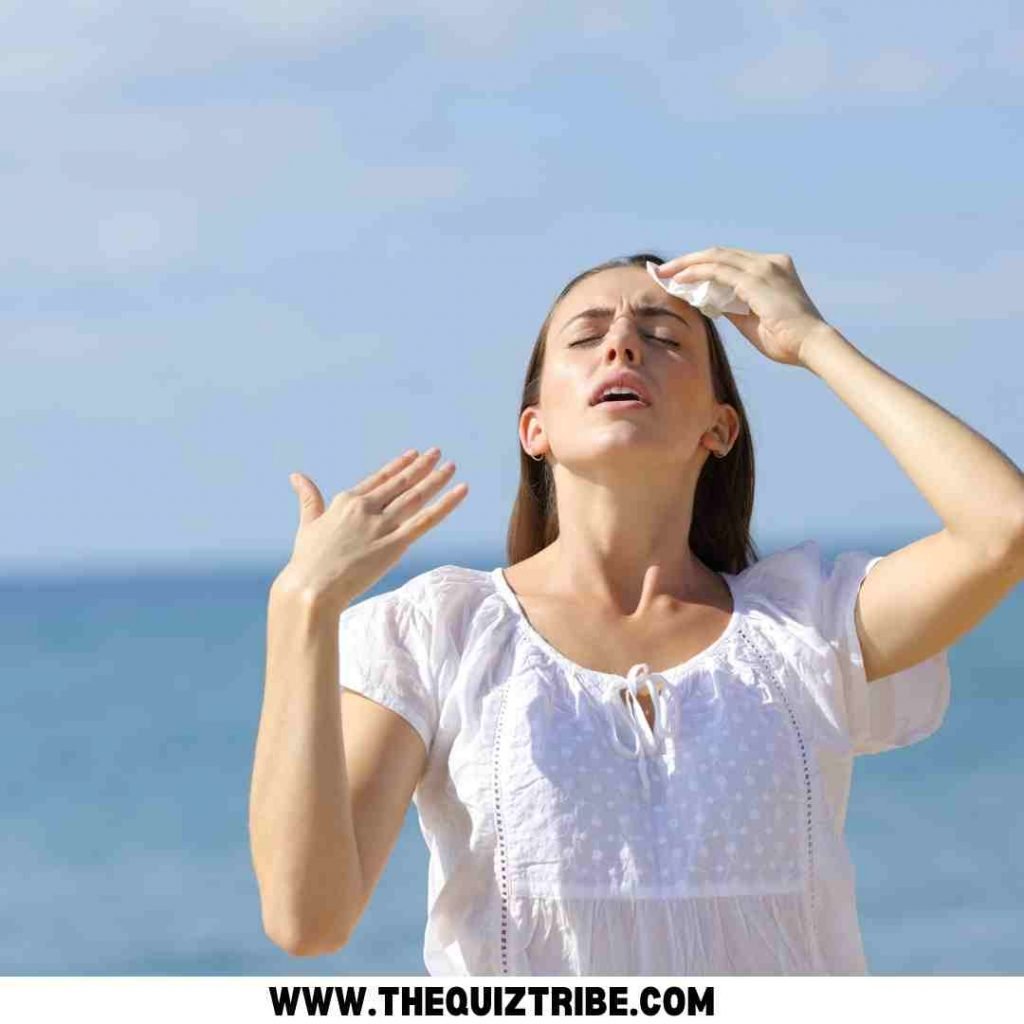 HOW CAN THE DOCTOR ESTABLISH THAT A HEAT STROKE HAS OCCURRED?
When you suspect a heat stroke, you should first take a thermometer and check the temperature; if it is above 38 degrees or 100 degrees Fahrenheit, it is most likely heat exhaustion.
You suffer a heat stroke if the temperature exceeds 40 degrees or 104 Fahrenheit.
See the doctor right away.
THE DIAGNOSTIC PROCEDURES A DOCTOR USE
A temperature and blood pressure reading is generally taken first.
A urine test to determine whether you are dehydrated.
A test is done to check the functioning of the muscles.
A blood test to determine the body's sodium and potassium levels.
IN WHAT CIRCUMSTANCES SHOULD WE BE CONCERNED ABOUT HEAT STROKE?
All of the criteria indicated below will result in an emergency.
The temperature does not drop.
Perspiring heavily
Nausea
Dizziness
Confusion
Breathing difficulties
Strong pulse and heartbeat
Seizures occur.
HOW TO PREVENT A SUNSTROKE
It is challenging to keep the body cool when wearing excessive clothing or tight clothing.
Sunscreen should be applied once every two hours. A sunburn caused by heat will prevent your body from cooling itself.
If you are using medications for specific health issues or if you have a condition that raises your risk of heat stroke, avoid excessive exercise, remain hydrated, and notify your people if any symptoms develop and what steps to take.