Celine Dion, born on March 30, 1968, is a famous Canadian singer known for her technically skilled and powerful vocal ability. She is the best-selling French-language artist of all time and the best-selling Canadian recording artist.
Her music ranges across various genres. She has incorporated genres like rock, pop, gospel, classical, and R&B into her music.
Early Life
Dion was born in a large family in Charlemagne, Quebec. She is the youngest and has thirteen siblings. Celine always dreamed about being a singer.
Singing throughout her childhood, Celine became a teen star in Canada during the 19809s because of her French-language song albums.
Dion received international acclaim post her victory at Yamaha World Popular Song Festival in 1982 and the 1988 Eurovision Song Contest.
In 1990, after learning English, she released her debut English-language album, Unison. She sings in English, French, Spanish, German, Italian, Japanese, Latin, and Chinese.
Music Career
Celine Dion was already famous in Canada when she started her English language career. With her English-language albums, she gained worldwide recognition.
Her albums, Falling into You and Let's Talk About Love, were certified diamond, and each made a sale of over 30 million copies globally.
Throughout her career, she has also recorded number-one hits, namely, 'My Heart Will Go On,' 'The Power of Love,' 'Think Twice,' 'Because You Loved Me,' 'I'm Your Angel,' and 'It's All Coming Back to Me Now.'
While working on English music, she also kept working on her French projects. She released French albums between her every English one. Her 1995 French album, D'eux, is the best-selling French-language album.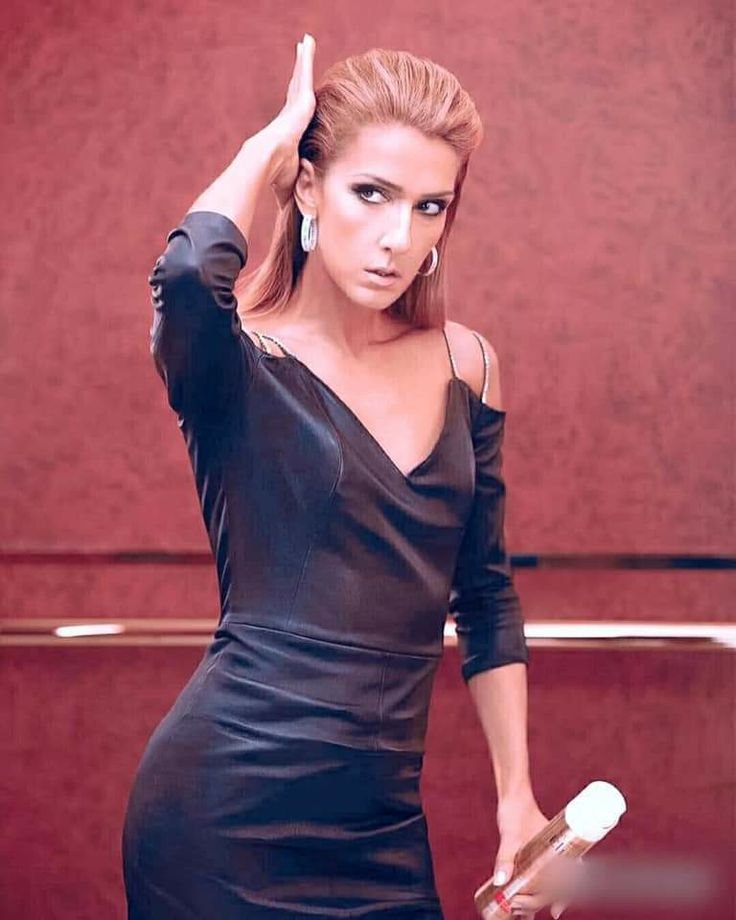 Her other albums- S'il suffisait d'aimer, Sans attendre and Encore un soir- became certified diamond in France.
Celine Dion also became one of the highly successful live performers with her tours and concerts. Her performance of 'A New Day… on the Las Vegas Strip' is noted as the highest-grossing concert residency ever. Her 'Taking Chances Word Tour' of 2008-09 is one of the highest-grossing concert tours ever.
Accolades
Celine Dion is 'one of the best-selling music artists.' She has sold more than over 200 million records globally.
According to Nielsen SoundScan, she is the second best-selling female artist in the States. She is the eighth all-time best-performing top female artist. Dion is also the sixth all-time best-performing female solo artist in the Billboard 200 history.
Despite receiving a mixed response for her music, Dion remains one of the most successful pop vocalists.
The Billboard regarded Celine Dion as the ' Queen of Adult Contemporary' for having the maximum number one songs on the radio format by a female artist.
Dion has won a total of five Grammy Music Awards to date. She gained awards in categories like Album of the Year and Record of the Year.
The IFPI honored her in 2003 for selling over 50 million albums across Europe.
Celine Dion received recognition for being the best-selling international artist in 2008 in South Africa.
She has received acclaim for the song, 'My Heart Will Go On,' from the motion picture 'Titanic,' from all over the globe. The music piece remains a favorite for many listeners.
We have given a lot of celine dion facts and information, and we have also prepared an celine dion lyrics quiz, so if you are a fan of his, you should play our quiz and see how much you know about his music.
So let's start with the celine dion quiz!