Decades ago, when some of us were in school, we would prefer hearing popular songs at that particular time. Trust us when we say this, the rock band Metallica was pretty popular back then, as much as it is now, if not more.
Metallica was a personal favorite for many rock fans. The lyrics of the band's songs were relatable and sometimes even personality shaping. It would be best if you weren't surprised if you came across someone who said that the pieces of Metallica gave them strength to fight personal issues like bullying and loneliness.
Formation
The American thrash metal band, Metallica, was formed in Los Angeles in 1982. Its founding members were guitarist and vocalist James Hetfield and drummer Lars Ulrich. The band had its base in San Francisco at a later point.
Due to their fast music and aggressive musicianship, the band was among the 'big four' thrash metal bands of the time. The other three in the 'big four' were Anthrax, Megadeth, and Slayer.
Band Members
The founder members, Hetfield and Ulrich, are still a part of Metallica.
Apart from them, bassist Robert Trujillo and lead guitarist Kirk Hammett constitute the band.
Guitarist Dave Mustaine was also a part of the band before being fired. He later went on to form the band Megadeth in 1983.
Bassists Cliff Burton, Jason Newsted, and Ron McGovney are amongst the other former members of the band.
Music Career
Metallica released the debut studio album, 'Kill 'Em All,' in 1983. The album failed to succeed commercially, but it did create a fan base for Metallica.
Their second album, 'Ride the Lightning,' was released in 1984.
Metallica tasted commercial success with its 1986 album, Master of Puppets. This third album is one of the most influential thrash metal albums.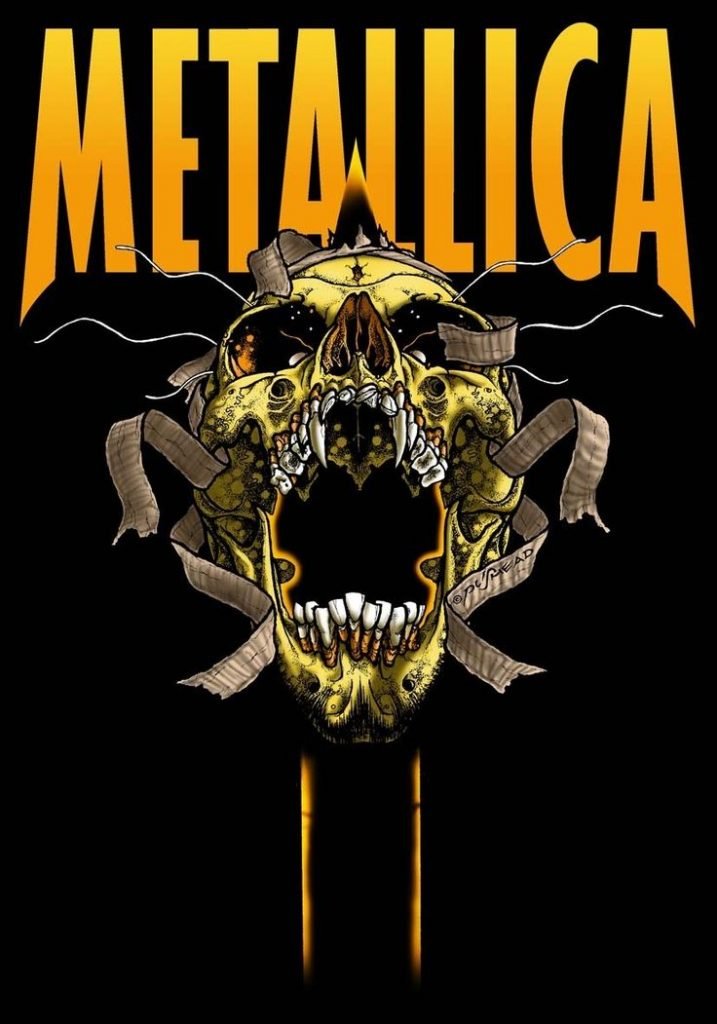 Metallica received their first Grammy Award nomination for their fourth album, '…And Justice for All,' that came out in 1988.
The band deviated from its usual thrash metal genre for its fifth Metallica album. Doing this proved to be a commercially successful move as they now cater to a much more mainstream audience. The album 'Metallica' sold over 16 million copies in the US and is the best-selling album of the SoundScan era.
Over the years, the band tried its hands at various genres. With their ninth studio album, Death Magnetic, they returned to the thrash metal genre. Death Magnetic came out in 2008.
The latest album from Metallica is the 2016 album, 'Hardwired… to Self-Destruct.'
Accolades
Metallica has received applause for leading a lawsuit against Napster in 2000. The peer-to-peer file sharing service was sharing copyrighted content of the band and other musicians without their consent. The case eventually ended in a settlement.
The documentary film 'Metallica: Some Kind of Monster' was released in 2004. It received critical acclaim for portraying troubles and internal conflicts with the band during the production of its eighth album.
Metallica entered the prestigious Rock and Roll Hall of Fame in 2009.
Achievements
Metallica is the third best-selling music artist in the US to date. The band has sold more than over 58 million copies in America alone.
The band has released ten studio albums, twelve video albums, four live albums, one cover album, two EPs, 39 music videos, and 37 singles in media.
The Rolling Stone magazine ranked Metallica at number 61 on its '100 Greatest Artists of All Time.' Metallica has won nine Grammys and has had 23 Grammy nominations.
Metallica has sold over 125 copies globally, as per 2018 statistics.
We have given a lot of metallica facts and information, and we have also prepared an metallica lyrics quiz, so if you are a fan of his, you should play our quiz and see how much you know about his music.
So let's start with the metallica quiz!