The Ultimate Billie Eilish Quiz | 20 Questions
The young musician Billie Eilish has been famous in the music industry. The singer got a huge fan following throughout the world in a short period. She started getting a lot of attention in 2015 when she dropped her first single. She has won a lot of grammay and other awards in such a short span of her carrier.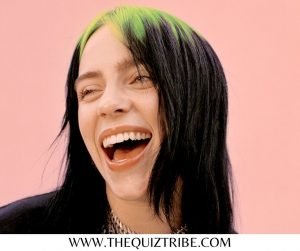 Billie has been influenced by the Beatles and Justin Bieber, and many other notable singers, bands, and musicians. If you think you know Billie Eilish very well, then test your knowledge with our Billie Eilish
quiz
.
No of Questions: 20
Difficulty Level: Medium
Rules: This is an easy mode strategy where player can continue to the very end of the quiz even in case of an incorrect answer.