The Ultimate Chris Hemsworth Quiz | 20 Questions
Chris Hemsworth is one of the finest actors in Hollywood. This austrialian actor started his acting carrier with a tv show, and he became an alist actor in Hollywood after being cast in the Thor franchise. Chris has played roles in lots of different types of movies, from action to drama to horror. He always liked experimenting with his acting skills and took chances to do things differently.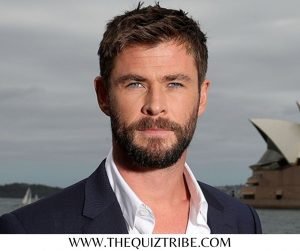 Chris has two brothers who are also actors, and the Hemsworth brothers are very well known for their acting skills. If you are a true fan of Chris Hemsworth, you should take this Chris Hemsworth
quiz
and test your knowledge.
No of Questions: 20
Difficulty Level: Medium
Rules: This is an easy mode strategy where player can continue to the very end of the quiz even in case of an incorrect answer.