The rock band culture spread across the globe like wildfire. People appreciated rock music not only in America but also in other parts of the world. One such noteworthy name is the band- AC/DC.
Scottish-born brothers Angus and Malcolm Young formed the band AC/DC in Sydney, Australia, in 1973. Although the band described their music to be 'simply rock and roll,' it belonged to genres such as blues-rock, heavy metal, and hard rock.
Formation
Malcolm and Angus Young, drummer Colin Burgess, bassist Larry Van Kriedt, and vocalist Dave Evans formed AC/DC in November 1973.
AC/DC is the abbreviation for 'alternating current/direct current.' The Young brothers came up with this name after their sister, Margaret, saw the initials on a sewing machine. According to them, the band name justified AC/DC's energetic performances and raw energy alike.
By mid-1974, the band had earned its reputation for having energetic live shows. Although they were synonymous with the 'glam rock image,' the band decided to abandon that. They also fired Dave Evans from AC/DC.
Music Career
Bon Scott replaced Dave Evans as the band's lead vocalist.
The band, AC/DC, released their debut studio album, High Voltage, in October 1974. At this time, the band members comprised the Young brothers, lead vocalist Bon Scott, drummer Phil Rudd, and bassist Mark Evans.
AC/DC released their second studio album titled T.N.T. They signed an international deal with the record label Atlantic Records.
In 1977, the band fired bassist Mark Evans and replaced him with Cliff Williams.
After releasing three more studio albums, the band achieved a breakthrough with their sixth studio album titled 'Highway to Hell.' As they say, with success comes tragedy; Bon Scott died of alcohol poisoning in February 1980. The band hired Brian Johnson to replace Scott.
Their first studio album after the demise of Bon Scott was released the same year and was titled 'Back in Black.' It became one of their best-selling albums of all time.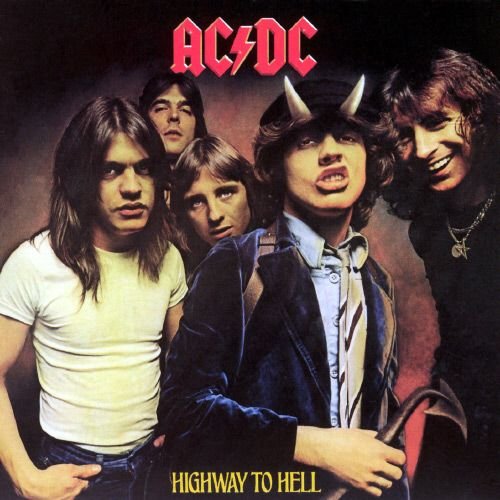 'For Those About to Rock We Salute You,' their eighth studio album released in 1981, was their first U.S. number one.
With the advent of the 1990s, the band achieved next-level commercial success, with many of its albums faring exceptionally well. Their fifteenth album, Black Ice, became the second-best-selling album of 2008.
After a volley of band members having to leave the band, the current line-up of AC/DC comprises lead guitarist Angus Young, rhythm guitarist Stevie Young, lead vocalist Brian Johnson, bassist Cliff Williams, and drummer Phil Rudd.
The band released their seventeenth studio album titled 'Power Up,' 2020.
Accolades
AC/DC is the ninth best-selling artist in the U.S. and sixteenth in the world. They have sold over 200 million records globally.
Their album, 'Back in Black,' holds the reputation for being the second-highest album sold by any artist globally. It is also the highest-selling album by a band. Back in Black sold over 50 million copies across the globe.
Rolling Stone, on its list of '100 Greatest Artists of All Time,' ranked AC/DC at number 72.
MTV named AC/DC the seventh 'Greatest Heavy Metal Band of All Time.'
VH1 ranked the band in the 23rd position in the 100 Greatest Artists list.
We have given a lot of acdc facts and information, and we have also prepared an acdc lyrics quiz, so if you are a fan of his, you should play our quiz and see how much you know about his music.
So let's start with the acdc quiz!