If you are a fan of 6ix9ine and like rap songs, you are in the right place. We have prepared the ultimate 6ix9ine quizfor fans. Before you start answering the questions, remember that it is a challenging one.
This quiz consists of questions related to the rapper and his songs. However, some questions can be tricky. It shouldn't be as difficult if you are a true fan and have been following the rapper since his debut. But new fans might have to use their brains a little more.
Whether you get all the questions right or wrong doesn't matter. This quiz is all about fun and games. So best of luck to you!
Who is 6ix9ine?
6ix9ine is a famous American rapper whose real name is Daniel Hernandez. He is also renowned as Tekashi69. He is mainly known for his aggressive rapping style and distinctive fashion sense.
His extensive tattoos and rainbow-coloured hair are a part of his identity.
6ix9ine rose to fame in 2017 after dropping his first single, "Gunmo," which became an instant hit. He released his mixtape Day69 the following year. It contained hit singles like Keke, Gotti, and Kooda. All these songs ranked on Billboard Hot 100, which catapulted him into mainstream success.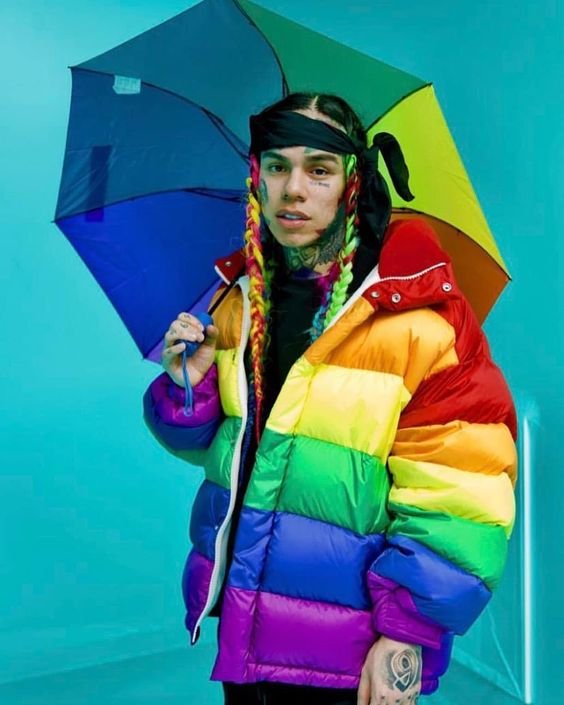 His second single from his first album Dummy Boy ranked no. Three on the Hot 100. Despite all the controversies, the song charted no. 2 on Billboard 200. Not only that, but it also received a platinum certification from the RIAA.
After many ups and downs in his personal life, he released the single Gooba ranked no. 3 in the US. His collaboration with Nicki Minaj for Trollz debuted at no. 1 in the country.
6ix9ine dropped his second album TattleTales in 2020. Once again, it became a hit and ranked no. 4 on the Billboard 200 in the US.
6ix9ine Early Life
6ix9ine was born on May 8, 1996, in Bushwick, Brooklyn, New York City. As a child, he was very fond of soccer and baseball. He attended Major League Soccer at the age of 13. However, her mother declined that offer as she didn't want her son to be away from her.
6ix9ine started singing at a very young age and used to sing during mass in the church. He dropped out after the tenth standard to pursue his career in rapping. He started releasing rap songs in 2014 and collaborated with several other artists.
He started gaining attention for his rainbow-coloured hair, tattoos, and piercings. It is needless to mention that people also liked his songs. His popularity began increasing after his single Gunmo was released.
Despite being a controversial artist, fans still love him, and he is doing great in his career. He even went on a concert trip in 2018. He mainly specialises in hip-hop, scream rap, and punk rap.
If you think you know everything about 6ix9ine, here's your chance to prove it. Take this quiz and see what you score.