Musical Journey Of Zayn Malik
His real name is Zain Javadd Malik, but he is known as Zayn. His parents are Yaser and Trisha Malik. Later, he stated that he does not believe in any religion. He had a daughter named Khai with his on-off girlfriend, Gigi Hadid. They are no longer together.
Zayn has earned so many fans around the world. He doesn't have any musical background, but his interest in music and hard work made him a world-famous musician. From his childhood, he was very keen on music. His dad's music taste influenced him.
Zayn started his musical career at 17. His journey in music was started in the reality show X-Factor. Even though he was eliminated from the competition, he made a name in musical history. He was formerly a member of a one-direction band.
This band got a super hit. Later, he started his band called "Mind of Mine." He was the solo performer in the band. He started his solo career and released an album, "Mind of Mine," which was his debut.
Zayn's Musician Life
In the year 2016, he received an award at the American Music Awards. His music album with Swift was nominated for a worldwide top 5 hit. In 2017, he received a Billboard music award as a top new artist. In the same year, he released his song Dusk Till Dawn in a film.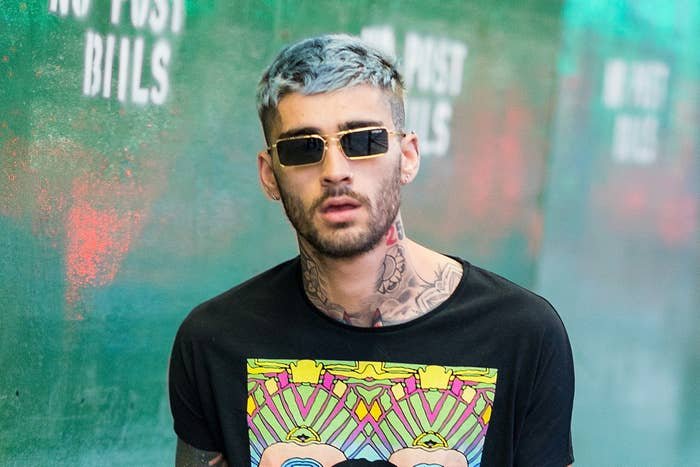 In 2018, Zayn released about six single albums. 'Let Me' Album was in the top 20 in the UK. He received Broadcast Music Inc. awards for his album,` I Don't Wanna Live Forever.
In 2019, he collaborated with Zhavia Ward on an Aladdin theme song for the film, and this earned millions of views. In 2021, he released his third album, Nobody is Listening which is streaming on many music platforms. In his musical career, he received 16 awards and 38 nominations. He was not only a solo singer but also a famous pop singer.
We have given a lot of zayn malik facts and information, and we have also created a zayn malik lyrics quiz, so if you are a fan of him, you should play this zayn malik trivia.
So let's start with the zayn malik quiz!