Willie Nelson
Willie Nelson is a famous American actor, musician, and activist.
Willie Nelson has a massive following on his social media platforms.
He has,
· 816K followers on Instagram,
· 710.1K followers on Twitter,
· 5.9 million followers on Facebook, and
· 772k subscribers on Youtube.
Childhood
Willie Hugh Nelson was born to Myrle Marie and Ira Doyle Nelson on 29th April 1933, in Abbott, Texas.
Nelson's father was a mechanic, and hisgrandfather was a blacksmith. Their grandparents raised him and his sister, Bobbie.
When he was six years old, Nelson's grandfather gave him a guitar and taught him a few chords; he and Bobbie sang gospel songs at the local church.
When he was seven, he wrote his first song. He also played guitar for Bohemian Polka's local band when he was nine.
Career
After completing high school in 1950, he entered the US Air Force but was later discharged owing to back difficulties.
Following his return, Nelson attended Baylor University for two years before dropping out due to his musical success.
…And Then I Wrote, his first album, was released in 1962.
Nelson made his first film debut in the 1979 picture The Electric Horseman, followed by other film and television performances.
List Of Solo Studio Albums By Willie Nelson
· …And Then I Wrote
· Here's Willie Nelson
· Country Willie: His Own Songs
· Country Favorites: Willie Nelson Style
· Make Way for Willie Nelson
· The Party's Over
· Texas in My Soul
· Good Times
· My Own Peculiar Way
· Both Sides Now
· Laying My Burdens Down
· Willie Nelson & Family
· Yesterday's Wine
· The Words Don't Fit the Picture
· The Willie Way
· Shotgun Willie
· Phases and Stages
· Red-Headed Stranger
· The Sound in Your Mind
· The Troublemaker
· To Lefty from Willie
· Stardust
· Willie Nelson Sings Kristofferson
· Pretty Paper
· Family Bible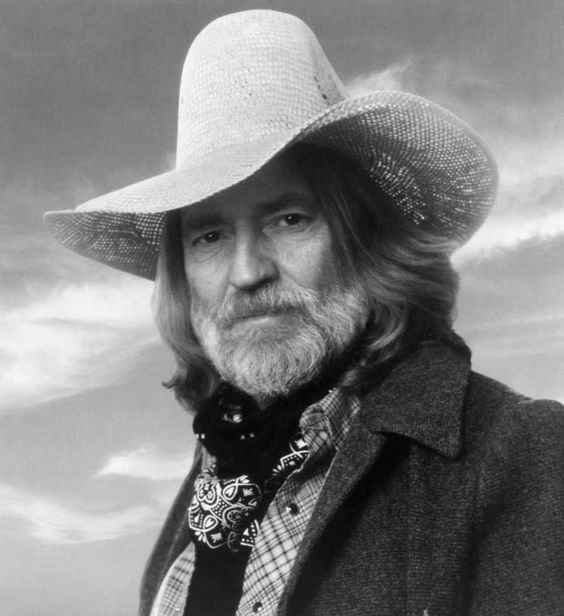 · Somewhere Over the Rainbow
· Always on My Mind
· Tougher Than Leather
· Without a Song
· City of New Orleans
· Angel Eyes
· Me & Paul
· Partners
· The Promiseland
· Island in the Sea
· What a Wonderful World
· A Horse Called Music
· Born for Trouble
· The IRS Tapes: Who'll Buy My Memories?
· Across the Borderline
· Moonlight Becomes You
· Healing Hands of Time
· Just One Love
· Spirit
· Teatro
· Night and Day
· Me and the Drummer
· Milk Cow Blues
· Rainbow Connection
· The Great Divide
· Nacogdoches
· It Always Will Be
· Countryman
· You Don't Know Me: The Songs of Cindy Walker
· Songbird
· Moment of Forever
· American Classic
· Country Music
· Remember Me, Vol. 1
· Heroes
· Let's Face the Music and Dance
· To All the Girls…
· Band of Brothers
· Summertime: Willie Nelson Sings Gershwin
· For the Good Times: A Tribute to Ray Price
· God's Problem Child
· Last Man Standing
· My Way
· Ride Me Back Home
· First Rose of Spring
· That's Life
· The Willie Nelson Family
· A Beautiful Time
Activism
Nelson is involved in a variety of causes. He founded Farm Aid in 1985 with Neil Young and John Mellencamp to help raise awareness about the value of family farms.
The first performance featured Dylan, Billy Joel, B.B. King, Roy Orbison, and Neil Young and generated more than $9 million for America's family farmers.
Nelson is the president of Farm Aid's board of directors, planning and singing in the annual concerts.
Nelson worked on the National Organization for the Reform of Marijuana Laws (NORML) advisory board.
Personal Life
In total, Nelson has seven children and married four times. Nelson's first marriage lasted from 1952 to 1962, and he married Martha Matthews.
Nelson married Shirley Collie for the second time in 1963. In 1971, the couple divorced.
Nelson married Connie Koepke for the third time in 1971. Paula Carlene Nelson and Amy Lee Nelson were their two daughters, divorced in 1988.
Nelson married Annie D'Angelo for the fourth time in 1991. Lukas Autry and Jacob Micah are their two sons.
Nelson owns the Spicewood ranch "Luck, Texas" and lives in Maui, Hawaii, with many celebrity neighbors.