The Ultimate Will Smith Quiz | 30 Questions
Will Smith (born on 25 September 1968), an American actor, musician, rapper, and film producer, has transformed the music and film industry through some of his greatest contributions in history. In April 2007, He was regarded as "the most powerful actor in Hollywood" by Newsweek. 
Smith kick-started his musical career in 1981 when he formed an alliance with his schoolmate named Deejay Jeffrey Townes. 
They started recording together and released their first single, 
Girls Ain't Nothing But Trouble
, in the year 1986. As the duo worked hard, their first album, 
Rock the House
, was also released in the same year. Smith's musical workpieces were characterized as "light raps" as his compositions were deprived of hard-core lyrics.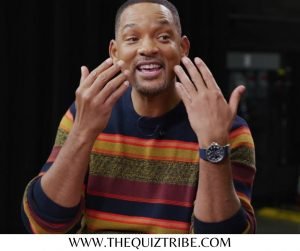 Around 1990, Smith was struggling financially, and a blessing came in disguise when he signed a contract with the NBC television network to start a sitcom, which ultimately paved the ground for his successful acting career. The determined Smith set the goal for himself "to become the biggest movie star in the world". 
In 1992, Smith got married to Sheree Zampino and produced a son named Willard Carroll "Trey" Smith III. But it didn't last for long, and they divorced in 1995.
Motivated with his success in small-screen, Smith leaped Cinema in 1992 with 
Where the Day takes You 
and managed to secure his first leading role in the drama 
Six Degrees of Separation. 
However, the film that proved to be a turning point in his career was 
Bad Boys. 
After this, he appeared in many blockbuster films such as 
Men in Black 
(1997)
, Hitch 
(2005)
, Ali 
(2001)
, The pursuit of Happyness 
(2006)
, 
and many more
.
With this brief description about Will Smith, Let's head on to take a short quiz on The Iconic Will Smith and see how well do you know him.
No of Questions: 30
Difficulty Level: Medium
Rules: This is an easy mode strategy where player can continue to the very end of the quiz even in case of an incorrect answer.