Since you are on this page, it is safe to assume you are a Tyga fan. Many rappers come and go, but Tyga has remained active since 2004. He is considered one of the best rappers for nothing.
This Tyga quiz is curated to test your knowledge about the rapper. This quiz is for you if you know everything about the rapper and his songs. We have included questions from all aspects of his life. Compared to other Tyga quizzes, ours is a tough one.
Go through the questions and select the correct answer. By the end of the quiz, we will know if you are a true fan.
Who is Tyga?
Tyga's birth name is Michael Ray Stevenson. He is a famous American rapper who entered the scene in 2004. He contracts with Cash Money Records, Young Money Entertainment, and Republic Records.
His major debut, Careless World: Rise of the Last King, came out in 2011. The album included multiple hit singles like Faded, Rack City, Far Away, Make It Nasty, and Still Got It, and it became one of the most successful albums of his career.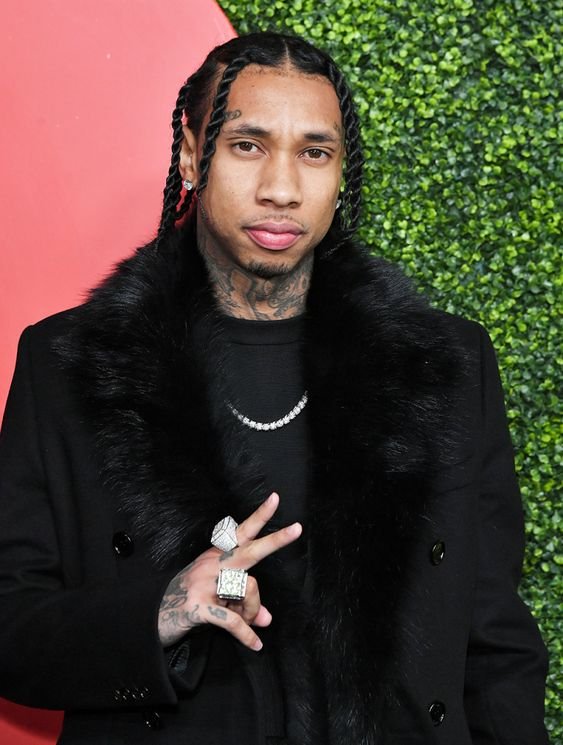 In 2013, he released Hotel California, followed by Fan of a Fan: The Album in 2015. After a gap period, he dropped his single Taste in 2018, which ranked no. 8 on the Billboard Hot 100. He released his seventh album, Legendary, in 2019.
Tyga Early Life
Tyga was born on November 19, 1989, in Compton, California. At 12, he moved to Gardena. Vietnamese and Jamaican parents took him.
As a child, he liked listening to Eminem, Cam'ron, Lil Wayne, and Fabolous. At the beginning of his career, he released several mixtapes and demo tapes. He released his debut mixtape Young On Probation, in 2007, and it got the attention of Travie McCoy, who then signed him a record deal with DCD2 Records.
Tyga came up with his debut independent album, No Introduction, in 2008. The same year, he struck a new contract with Young Money Entertainment. After singing for the label, he got featured on the song Bedrock.
He collaborated with DJ Rockstar, DJ III Will, and Chris Brown during this time and released his mixtape Fan of a Fan. The lead single Deuces charted no. 14 on the Billboard Hot 100.
In August 2010, the track peaked at no. 1 on Billboard Hot R7B/Hip-Hop Songs. Not only that, but the song got a nomination at the 53rd Grammy Awards.
His second album, Careless World: Rise of the Last King, was released in 2012. It contained many hit singles, which helped the rapper gain international fame.
Outside his rapping career, he launched an online kitchen brand called Tyga Bites in 2020. He partnered with Robert Earl for his venture. In 2021, he competed in The Masked Singer season 6 but got eliminated.
Tyga has several hit songs and albums under his name. He has had several awards and nominations throughout his career. If you think you are the biggest fan, take this quiz.