Twenty-One Pilots
Twenty-one pilots consist of two people currently but started as a trio. It all began in 2009 in Columbus, Ohio. When they were studying in high school, three members, Tyler Joseph, Chris Salih, and Nick Thomas, started the band.
It built a huge fan base across Ohio. Tyler wasn't aware of Josh's existence until they met in a Twenty-one pilots concert. Josh was invited by the other member of the group, who was a drummer.
Chris and Nick made their exit in 2011 due to the hassles in the busy schedule, and they wanted to focus on their personal lives. Meanwhile, Josh Dun left his band, called the House of Heroes. He replaced Chris and Nick in the Twenty-one pilots band.
Members of the band
Tyler Joseph (lead vocalist)
Chris Salih
Nick Thomas (bass guitar)
Josh Dun (Acoustic drum kit)
Out of the four members, Chris & Nick left the band in 2011, while Josh joined the band in 2011.
Early stages of their career
On December 29, 2009, they released their famed band name's self-titled album "twenty-one pilots." They were energetic and made brilliant use of social media. They toured Ohio and attracted a lot of fans across Ohio and the Midwest.
Following the exit of Chris and Nick, Tyler had to sign up Josh as their replacement for them. Josh quit his band and joined Tyler to lead the legacy. He was a drummer.
They put a lot of action into expanding their audience. The band also played a sold-out concert in Columbus, which attracted a lot of record labels.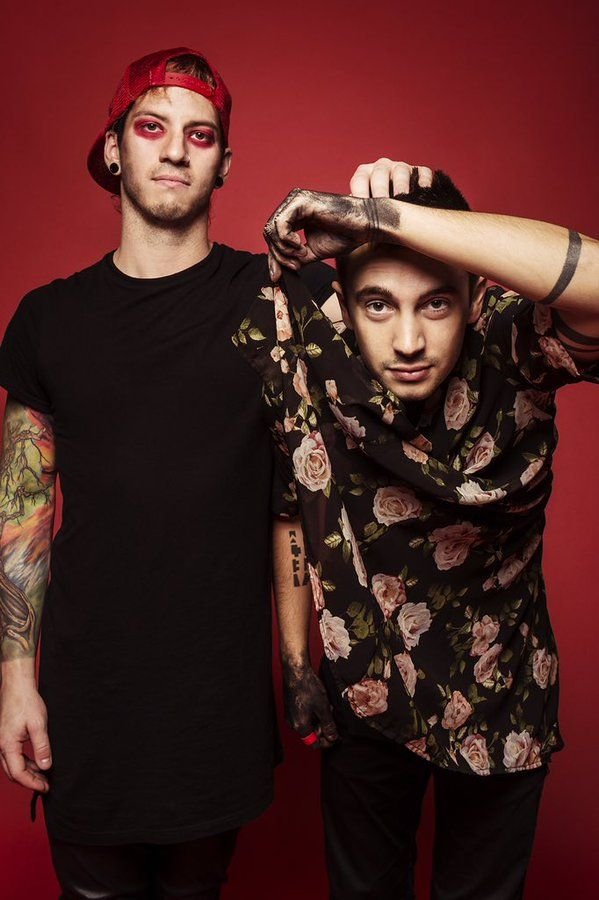 Many record labels fought over the band, and they signed up with Fueled By Ramen, a subsidiary of Atlantic Records.
After a long time, in January 2013, Tyler and Josh released their first album with their record label "Fueled by Ramen." It was titled "Vessel," which consisted of some epic singles such as "Holding on to You," "Car Radio," and "House of Gold." it went on to be #21 on the Billboard 200 chart and #9 in the Digital Albums chart.
The most excellent news arrived, which said the legendary bands Fall Out Boy declared that Twenty-One Pilots would be the inception of their house-full world tours.
Their third album, "Blurryface," which was released in 2015, hit the billboard charts, along with one of its songs, "Stressed out," was a blockbuster and won a Grammy. Stressed out was also ranked #2 on the Billboard Hot 100.
They also contributed to the DC Studios movie "Suicide Squad" by providing "Heathens" for the film's soundtrack.
The Comeback After The Long Pause
They were off the hook for more than a year while fans connected the dots and plotted theories for their absence. They were back with a bang. On July 11, 2018, both the singles they released managed to make a mark on the charts. The singles were "Jumpsuit" and "Nico and the Niners."
They also released their new album, "Trench, " which hit #1 on Billboard's alternative rock album charts.
In 2021, They released Scaled and Icy, which again hit #1, Both Tyler and Josh, worked in studios far from each other in 2020.
Awards and nominations
Twenty-one pilots received 127 nominations, out of which they won 36 awards.
We have given a lot of twenty one pilots facts and information, and we have also prepared an twenty one pilots lyrics quiz, so if you are a fan of his, you should play our quiz and see how much you know about his music.
So let's start with the twenty one pilots quiz!