Known by his stage name Travis Scott, Jacques Berman Webster II is an American singer and rapper. Having gained popularity for his songs and personal life, Scott is one of the known rap artists of modern times.
Early Life
On April 30, 1991, Travis Scott was born in Houston, Texas. Scott lived his early years with his grandmother until he was six in South Park, Houston. According to his admission, the neighborhood was synonymous with crime, and he wanted to move out of it.
He later moved to live with his parents in Missouri City. His father was a businessman, and his mother worked with Apple.
Music ran in Webster's family- Scott's grandfather was a jazz music composer, and apart from running his own business, Scott's dad was also a soul musician.
Travis Scott graduated from Elkins High School. Before dropping out to pursue his dream music career, he attended the University of Texas.
Music Career
Webster adopted the stage name Travis Scott when he began his music career. His stage name is the mix of his favorite uncle's name combined with the name of one of his music idols, Kid Cudi. Kid Cudi's real name is Scott Mescudi.
He started his career by being a part of two duos- The Graduates and The Classmates.
Scott signed a major-label contract in 2012 with Epic Records. He also inked a publishing deal with Kanye West's label, GOOD Music, and a recording contract with the Grand Hustle imprint in April 2013.
Travis Scott released his debut mixtape titled 'Owl Pharaoh' in 2013. In 2014, he released his second mixtape titled 'Days Before Rodeo.'
Scott released his debut studio album titled 'Rodeo' in 2015. The lead single 'Antidote' met with a lot of success. His second studio album, 'Birds in the Trap Sing McKnight,' came out in 2016. This album became his first number-one album on the Billboard 200.
Scott released a collaborative album titled 'Huncho Jack, Jack Huncho' with singer Quavo. They released this album under the group name Huncho Jack.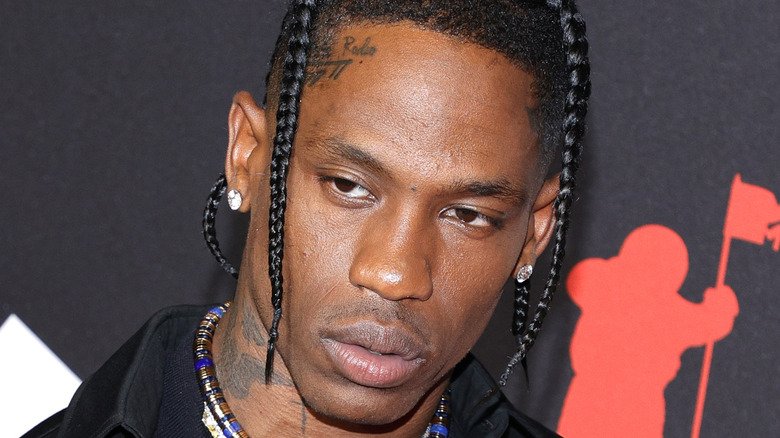 He released his third studio album in 2018. Titled 'Astroworld,' the album received a lot of critical acclaims. The album included his first Billboard Hot 100 number one single, 'Sicko Mode,' featuring artist Drake.
Scott released his compilation album, 'JackBoys,' in 2019 under his own record label company, Cactus Jack Records. The compilation album topped the Billboard 200.
Following the release of his 2020 single, 'Franchise,' Scott became the first artist with three of his songs to debut at number one on the Hot 100 in less than a year.
Personal Life
Scott has been dating media personality Kylie Jenner, since April 2017. They are parents to a daughter and a son born in 2019 and 2022, respectively.
Controversy
Scott recently faced legal issues, and controversy regarding the safety guidelines followed at his concerts. During his Astroworld Festival performance in Houston, Texas, in November 2021, a crowd crush occurred, resulting in the death of ten, and over a hundred people were injured.
Accolades
Scott has won a Latin Grammy Award and a Billboard Music Award. To date, he has received eight Grammy nominations.
We have given a lot of travis scott facts and information, and we have also prepared an travis scott lyrics quiz, so if you are a fan of his, you should play our quiz and see how much you know about his music.
So let's start with the travis scott quiz!