Can You Guess These Playboi Carti Lyrics Quiz | 15 Questions
Jordan Terrell Carter, who is professionally known as Playboi Carti, is a rapper, singer, and writer born in 1996. He is very well known for his experimental music and his gothic fashion sense. Playboi carti also makes mysterious public appearances. Carti was born in Atlanta, and at the starting time of his carrier, he was signed by local underground label names "Awful Records." Carti gained many cult followings in recent years, and later in 2017, he got mainstream media attention. He released his debut mixtape in 2017. This included some billboard top 100 bangers such as magnolia and woke up like this, which also features Lil uzi vert.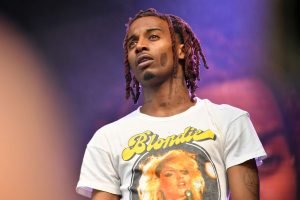 Carti then released his most famous album, whole lotta red, after two years and got straight to a billboard at the number 1 spot for top 200 albums. This became his chart-topping release.
Playboi carti's fashion style is one of his most known features for his public image. GQ has also said carti is "leader of a youth style".
Carti's favorite label is Balmain, and his favorite designer is raf simons. Carti has done modeling many times with brands such as Louis Vuitton, vfiles, etc.
We have made a playboi carti lyrics quiz, so if you are a fan of playboi carti, you should play this playboi carti Quiz and see how much you score.
You can also share the 
Quiz
 with other playboi carti fans. Let's start the Quiz now!
No of Questions: 15
Difficulty Level: Medium
Rules: This is an easy mode strategy where players can continue to the very end of the quiz even in case of an incorrect answer.