Can You Guess The Ed Sheeran Song From These Lyrics | 20 Questions
Edward Christopher is a talented musician who is known by his stage name Ed Shereen. He was born on 17 February 1991. He is an English songwriter and singer and guitarist, and a record producer as well. Ed Sheeran had studied music in Guildford, Surrey. He started playing guitar when he was small and was fond of making music. He started writing his songs and practicing them since he was small. Ed was very creative, and when he was a teenager, he started making many EP's and had done numerous live shows. He got a lot of recognition from his live shows, and he had hit the iTunes number one spot even before any record label signed him.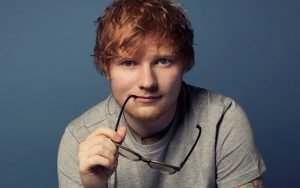 Later in his carrier, he was signed by Atlantic Records, and he sold millions of records and got several Grammys for his songs "Thinking Out Loud" and "Shape of You." He also got a grammy for his album ÷.
In 2017 ed Sheeran released his album ÷, and the singles "Shape of You" and "Castle on the Hill" hit the billboard top 100 charts on no 6 and no 1.
His new album also broke Spotify records of 56.7 million listens in 24 hours.
We have made an ed Sheeran lyrics 
quiz
, so if you are a fan of him, you should play this ed Sheeran quiz and see how much you score.
You have to read the lyrics and guess the song. 
So let's start the Quiz!
No of Questions: 20
Difficulty Level: Medium
Rules: This is an easy mode strategy where players can continue to the very end of the quiz even in case of an incorrect answer.