Never Have I Ever is a comedy coming-of-age drama from Netflix. The series has received widespread attention and praise for breaking several south Asian stereotypes.
The comedy high school series was created by Mindy Kaling, who based the series, and Lang Fisher. The series is based on Mindy's childhood experiences while growing up in Boston.
The series premiered in April 2020 on Netflix and has 30 episodes spanning 3 seasons.
Plot
The story revolves around Devi Vishwakumar. A 15 year old Indian American high school student who had recently lost her father is coming to terms with his loss and navigating through her high school years.
Due to her father's sudden death, she suffers major psychological trauma and is bound to a wheelchair for three months as she cannot walk.
She has a huge crush on Paxton Hall-Yoshida. Once when she tries to get a better view of him, she recovers and stands upright. Now getting a shot at changing her status quo at high school, Devi tries her best during her freshman years.
As the show progresses, the show focuses on Devi's relationships with her family and friends. She and her mother share a mixed relationship, and often, they find themselves at each other's odds.
She also enters into a relationship with both Paxton and Ben. Cheating both of them with each other. She also has a troubled relationship with Aneesa Qureshi, who is new to the school.
However, towards the end of the season, she settles everything, and the future looks bright.
John McEnroe narrates the series' episodes for Devi, the professional tennis player Andy Samberg for Ben, and Gigi Hadid for Paxton.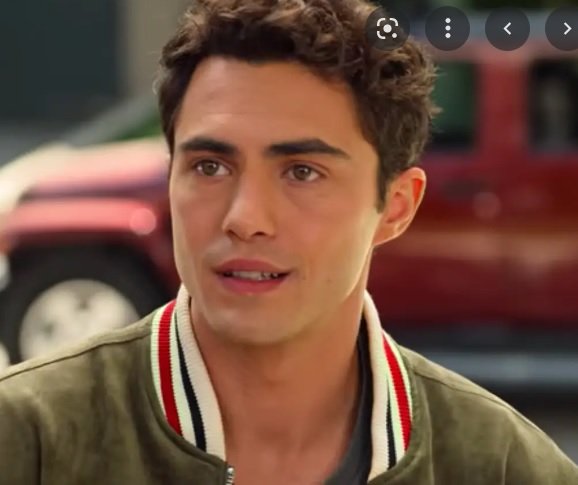 Cast and Characters
Devi Vishwakumar, played by Maitreyi Ramakrishnan
Devi, the series's protagonist, is still grieving over her father's sudden death.
She has feelings for two boys and enters into a romantic relationship with both simultaneously. She struggles hard to maintain her social life in high school.
Paxton Hall-Yoshida, played by Darren Barnet
Paxton is Devi's crush and later love interest. He is more athletically inclined. Paxton is one of the most popular boys at Sherman Oaks High.
He is heartbroken and embarrassed cause of what Devi did to him.
However, towards the end of the season, he rekindles their romance and takes their relationship public.
Ben Gross, played by Jaren Lewison.
Ben Gross initially was an arch nemesis of Devi but harbored a secret crush on her. He is academically inclined and is part of the famous Gross family.
He also is heartbroken due to the fact that Devi chooses Paxton over him. He started dating again toward the end of the series.
Nalini Vishwakumar, played by Poorna Jagannathan
Nalini is Devi's mother, and both of them share a somewhat troubled relationship, especially after the death of her husband and Devi's father. She is a Dermatologist.
Reception
"Never Have I Ever" has received very positive and favorable reviews from both critics and fans alike. The depiction of South Asian culture and Gen Z has gotten a lot of positive reviews.