Rock bands have always been objects of admiration and mass hysteria to their fans. If you happen to notice, many rock bands have become popular even in days of the yore.
And this hysteria doesn't seem to die out anytime soon; newer rock bands with new vim and vigor, styles, and even newer genres have come up in recent times. One such rock band is My Chemical Romance.
A rock band comprising brothers- Gerard and Mikey Way, Ray Toro, and Matt Pelissier came on the American music scene with the new millennium. It goes by the name, 'My Chemical Romance,' MCR, or My Chem to their fans.
The Beginning
MCR has somewhat humble and profound beginnings. The initial founder members were Gerard Way and Matt Pelissier. Way, who witnessed the September 11 attacks, was motivated to start a band. He also wrote a song about the catastrophe titled 'Skylines and Turnstiles.'
Ray Toro joined them as the band's guitarist. Way's younger brother, Mikey, also decided to join the band after listening to 'The Attic Demos.'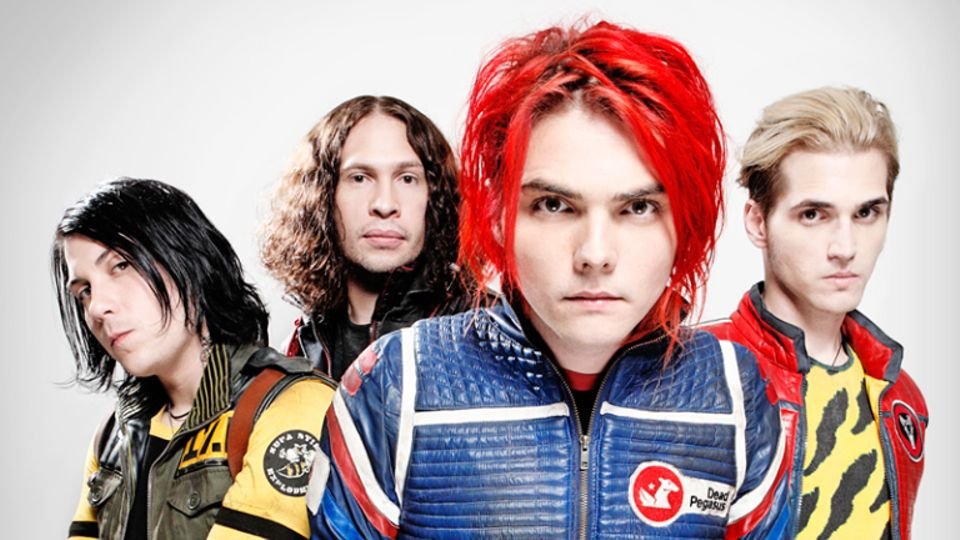 It was Mikey Way who came up with the band's name. The band's name is from the title of an Irvin Welsh book.
Frank Iero joined the band, and they recorded their debut album. The band's debut album titled 'I Brought you My Bullets, You Brought Me Your Love' came out in 2002.
My Chem gained an initial fanbase through the social networking site MySpace.
The Breakthrough
The band signed a recording deal with Reprise Records in 2003 and released their second studio album titled, 'Three Cheers For Sweet Revenge' in 2004. They replaced their drummer, Matt Pelissier, and brought in Bob Bryar.
Their second album was a success and went platinum after a year of its release.
My Chemical Romance collaborated with several other renowned artists for musical tours. Their collaborations were with Green Day, The Used, Killswitch Engage, and Fall Out Boy.
The Black Parade And More
The third studio album, ' The Black Parade,' was released in 2006. It was well-received by fans and critics alike. It was certified triple platinum in both the UK and the US.
It also garnered particular controversy following the death of a teenage girl from England.
In March 2010, Bob Bryar quit My Chemical Romance as the band's long-time drummer. In November, the band released their fourth album titled 'Danger Days: The True Lives of the Fabulous Killjoys.' The fourth album received positive reviews.
The band released an album including their hit songs titled 'May Death Never Stop You' in 2014 after their split.
The Break-Up
My Chemical Romance announced their break-up in the March of 2013. The inspiring part was despite the break-up of My Chem, the ex-band members continued pursuing their respective music careers.
The band announced a reunion in 2019. This reunion sounded like music to the ears of their fans, literally. This reunion, however, was not for a new studio album but a concert in LA. The band also announced more such shows in Australia, New Zealand, and Japan.
The shows stand postponed due to the ongoing CoVid-19 pandemic.
We have given a lot of my chemical romance facts and information, and we have also prepared an my chemical romance lyrics quiz, so if you are a fan of his, you should play our quiz and see how much you know about his music.
So let's start with the my chemical romance quiz!