Morgan Wallen is a famous country singer and songwriter. He has garnered a large fan following in a short time. If you are a fan of the singer, you are in the right place.
This Morgan Wallen quizconsists of various questions regarding his life, career, and songs. If he is your favourite country singer, then you should be able to answer these questions.
If you are ready for some fun time, take this quiz. We guarantee you will not get bored. Go through the questions and see which ones you answer correctly.
Who is Morgan Wallen?
Morgan Cole Wallen is a country singer and songwriter who entered the industry in 2014. He has been active since then, released numerous songs and albums, and participated in season six of The Voice. Initially, he was in Usher's team, but later became a member of Adam Levine's team.
Although he got eliminated from the show, his career didn't stop there. Instead, he got a contract from Panacea Records and released his first EP, Stand Alone, in 2015. A year later, Big Loud signed him. However, his debut album didn't come out before 2018.
His first album was titled If I Know Me. It contained the singles Chasin You, Whiskey Glasses, and Up Down and ranked no. 1 on the Billboard Top Country Albums chart.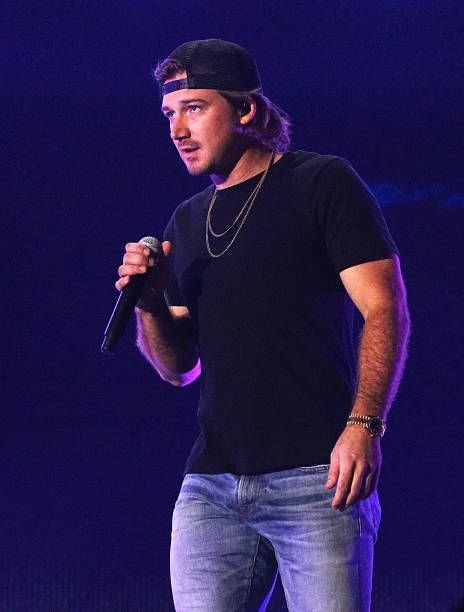 Wallen dropped his second album, Dangerous: The Double Album, in 2021. It became the first country album in 64 years to spend its first seven weeks at no.1 on the Billboard 200. The album included singles like Wasted On You, More Than My Hometown, and 7 Summers.
Wallen faced a few controversies amidst his success, but that didn't stop him from doing what he did best.
Morgan Wallen Early Life
Morgan Wallen was born on May 13, 1993, in Sneedville, Tennessee. He played baseball during school and wanted to continue it in college. Unfortunately, that didn't happen because of his injured ulnar collar ligament.
As a child, Wallen took both violin and piano classes. He grew up listening to all types of music. He was exposed to classic rock by his father. As a teenager, he was very fond of bands like Nickelback and Breaking Benjamin. He also liked rappers like Lil Wayne.
Since he couldn't continue with his baseball career, he took an interest in music and started taking guitar classes. During this time, he discovered his love for country music. Artists like Eric Church and Keith Whitley inspired him.
In 2014, he competed in the sixth season of The Voice. However, he got eliminated during the playoffs. But his fate was strong, and he signed a contract with Panacea Records. This contract was the start of his professional music career. Today, he is an established country singer and songwriter.
Morgan Wallen is known for his unique style of music. If you know everything about Morgan Wallen, you should put your knowledge to the test with our quiz. Let's see how big of a fan you are.