Machine Gun Kelly
Colson Baker (born April 22, 1990) is a rapper, singer, musician, and actor best known as Machine Gun Kelly (MGK). He is known for fusing modern and alternative hip hop with rock in his compositions.
Machine Gun Kelly has six studio albums, three extended plays (EPs), eight mixtapes, 32 singles (eight that just featured him), and 74 music videos in his repertoire. He claims to have sold more than 20 million albums globally.
Career Beginning
Baker headed to Harlem's Apollo Theater in March 2009, on the verge of being evicted, where he won consecutive triumphs, becoming the first rapper to win at the Apollo Theater.
A decade ago, Chip recorded music from his home studio, or the "Rage Cage," and started gaining exposure through MTV2's Sucker Free Freestyle, where he freestyled several verses from his single "Chip off the Block."
During the recording of his second mixtape, 100 Words and Running, he came up with his catchphrase, "Lace Up," which began as a mixtape interlude before becoming a prominent reference in his music.
Even as his popularity grew, Baker worked at Chipotle to earn money for rent, and his father kicked him out after he graduated from high school.
Onset Of Musical Career
"Alice in Wonderland," his national debut single, was released in May 2010 on iTunes and a music video. Streaming service Block Starz Music distributed the track.
Baker received "Best Midwest Artist" at the 2010 Underground Music Awards for the song, while his video "Alice in Wonderland" won Best Music Video there at the 2010 Ohio Hip-Hop Awards.
As part of his second mixtape, Lace Up, he included a rendition of the Cleveland Cavaliers' home anthem, "Cleveland," which appeared at Cleveland Cavalier's home games and Z107.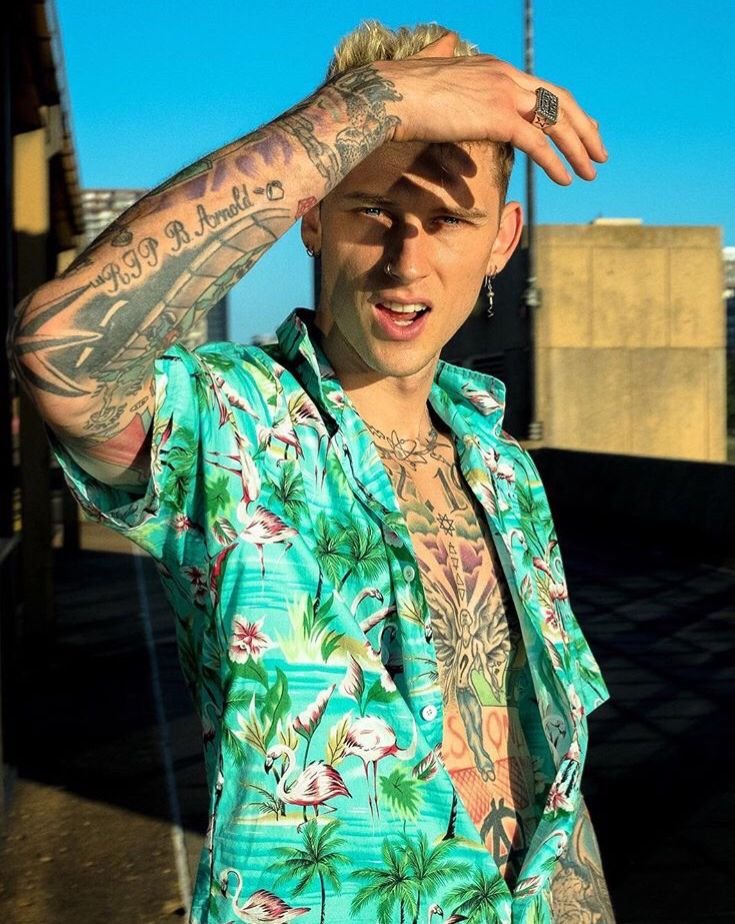 During his first SXSW show last March in Austin, Texas, Baker was approached by Sean Combs, who offered him a recording contract with Bad Boy Records, which is associated with Interscope and distributed by them.
Musical Breakthrough
Baker revealed that his debut album, Lace Up, would be released on October 9, 2012. The album's lead track, "Wild Boy," reached number 98 on the Billboard Hot 100 in the United States.
The RIAA quickly awarded it gold certification. The song "Invincible," written by Ester Dean and performed by her, was released as the album's second single on iTunes on December 16, 2011.
The song appears in a commercial for the HTC Rezound and is the official theme song for WrestleMania XXVIII. Baker was crowned MTV's Hottest Breakthrough MC of 2011 on December 14, 2011.
The album debuted at the fourth number on the US Billboard 200, selling 57,000 copies in its first week. It dropped to No. 22 in its second week, selling 65,000 copies. It had sold 263,000 copies since about September 2015.
Accomplishments
MGK has been honored by several awards shows, including the Ohio Hip Hop Awards. He got 12 Trophies from 14 nominations and the Billboard Music Awards, where he received two awards out of six nominations. MGK has also won two iHeartRadio Music Awards out of five nominations and three MTV Music Awards out of five nominations.
Overall, MGK has received 23 awards from 35 nominations.
We have given a lot of machine gun kelly facts and information, and we have also prepared an machine gun kelly lyrics quiz, so if you are a fan of his, you should play our quiz and see how much you know about his music.
So let's start with the machine gun kelly quiz!